(07 Apr 2021)
VistaJet has taken delivery of its first two Global
7500 aircraft, and ordered 10 new Challenger 350 planes.
Up to 12 Global 7500 business jets are scheduled
to join VistaJet's fleet over the next two years.
The Challenger 350 order, the majority of which
are expected to be delivered through 2022, is on the back of
growing and urgent demand from corporates and executives who are
interested in the super-mid segment. VistaJet has reported a surge of
nearly 50% in corporate interest globally since July 2020.
The Challenger 350 and Global 7500 new additions
will bring VistaJet's global fleet to over 90 aircraft providing
access to 187 countries, with regional flying in North America,
Europe, the Middle East, Africa and Asia, including domestic
flights within India.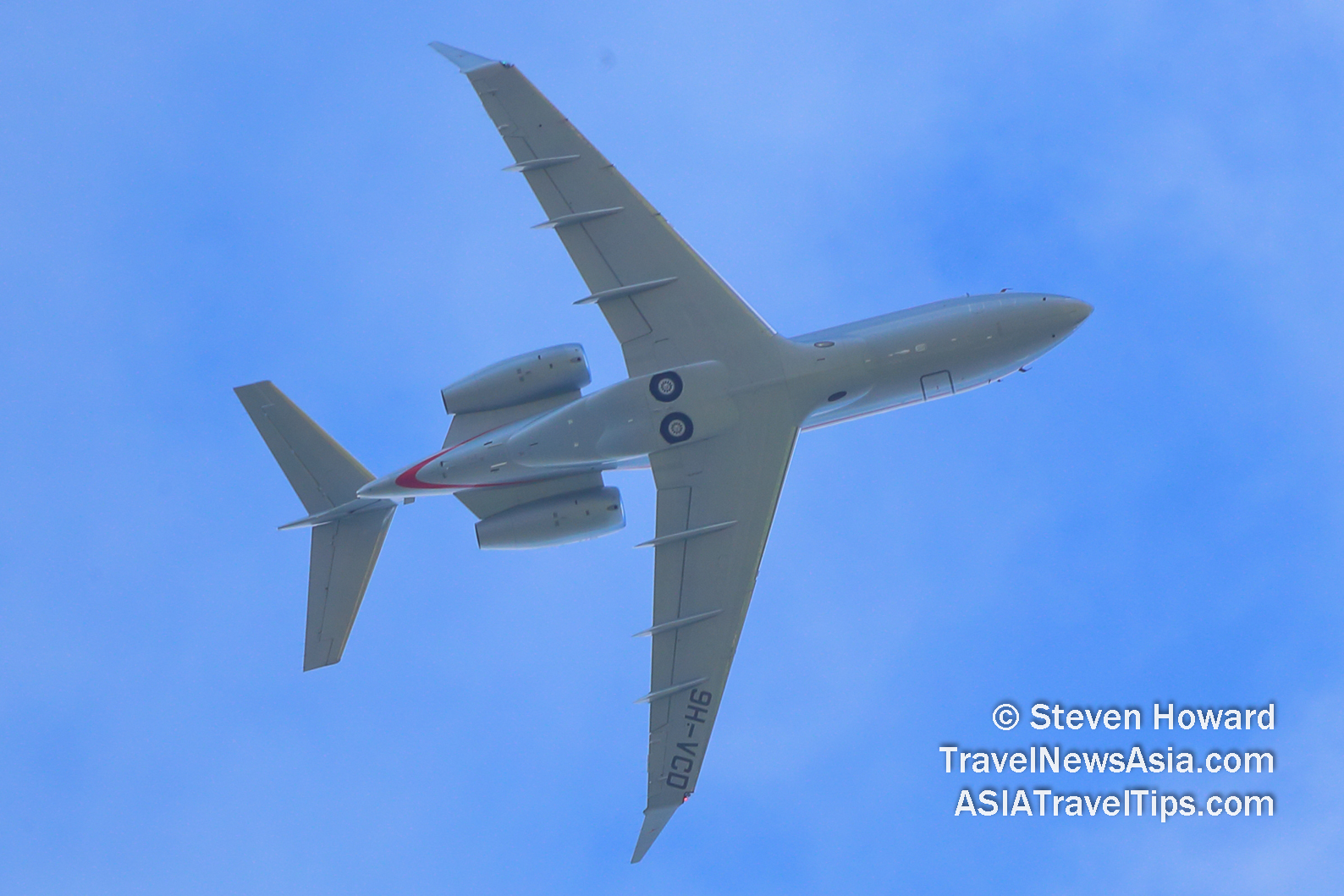 This year, VistaJet will also complete the upgrade
of its entire Challenger 850 fleet, including the installation of
the fastest in-flight connectivity available with KU-band
technology, and enhancing the cabin.
All VistaJet's Challenger 605 planes will
be fully equipped with KU-band connectivity and upgraded interior
on board by the end of 2021 and the Challenger 350 aircraft
following suit by end of 2022; 95% of its Global 6000 aircraft
will be upgraded with KU-band technology and the elevated interior
during 2021 to further enhance customer experience onboard.
The company is reporting ever increasing demand for
its asset-free solutions, including
the new Corporate Membership launched in October 2020. The first
quarter of 2021 marked a consecutive quarter in growth in hours
sold, up 23% year-on-year, and new Program Members up 90%.
Thomas Flohr, Founder and Chairman, VistaJet said,
"It is an incredibly exciting time as VistaJet transforms the
architecture of how companies and individuals fly. We continue to
see rapid acceleration in new Members, which is driven by
corporate and executive demand for our business mobility
offerings. Global private aviation networks will be even more
vital to support businesses and the economy. The expansion of our
worldwide fleet will guarantee our customers full confidence in a
consistent flying experience anywhere in the world — offering the
best value in the industry through our unique asset-light flight
solutions. We remain committed to providing critical support to
businesses in this new world — we kept our business steady during
2020 and we are seeing much increased demand for VistaJet's
asset-free solutions in 2021 and beyond."
See latest

Travel Industry News,
Video
Interviews,
Podcasts
and other
news regarding:

COVID19,

VistaJet,

Global 7500,

Bombardier,

Challenger 350.
Source link