(03 May 2021)
All the eligible staff of Anantara's five resorts located on the islands of Koh
Samui and Phuket in southern Thailand have now been vaccinated against COVID19.
The vaccination drive has covered all qualified
team members at Anantara Bophut Koh Samui Resort, Anantara Lawana
Koh Samui Resort, Anantara Layan Phuket Resort, Anantara Mai Khao
Phuket Villas and Anantara Phuket Suites & Villas.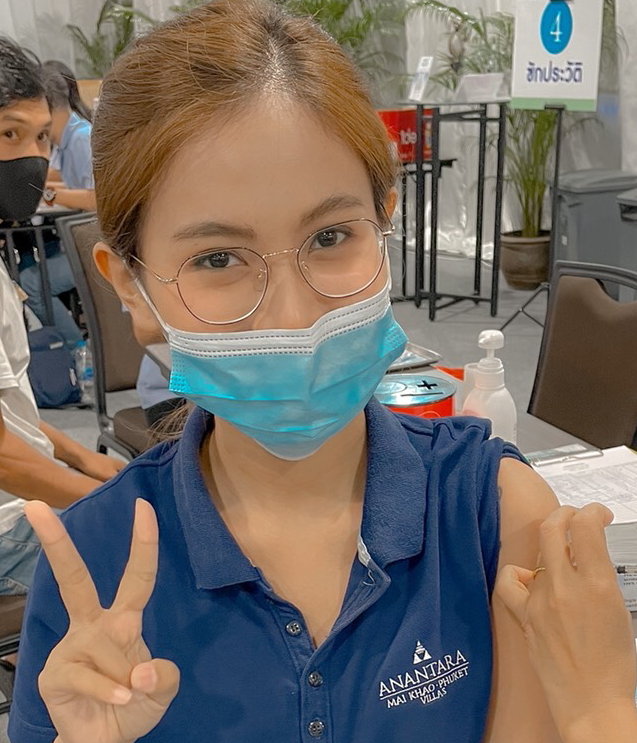 Each resort has also reinforced health and hygiene
measures under the "Stay with Peace of Mind" programme. A
dedicated 'Guest Guardian' at each of the properties is
responsible for overseeing health and safety standards by ensuring
a series of rigid brand health and safety guidelines are met and
surpassed at all times.
The primary initiatives were driven by the
adoption of new technology, such as digital check-in/check-out,
digital concierge services, UVC lights and HEPA-grade air
purifiers, all in compliance with the guidelines issued by the
Centers for Disease Control and Prevention (CDC) and the World
Health Organisation (WHO).
"We have been working very closely with the local
government and health authorities to ensure the vaccine is
available to all hospitality workers at our resorts in Koh Samui
and Phuket not only to curb the spread of COVID-19 but also to
reassure travellers of our focus on guests' health and wellbeing,"
said Thomas B. Meier, Senior Vice President of Minor Hotels, Asia.
"Thailand's islands will be key destinations set to re-open to
international travellers and they can now travel with the
understanding that all measures have been taken to make their
holiday as safe as possible at our resorts."
Several Anantara resorts
in Thailand offer Alternative State Quarantine packages which have
been developed in partnership with international hospitals in the
Kingdom.
See latest

Travel Industry News,
Video
Interviews,
Podcasts
and other
news regarding:

COVID19,

Anantara,

Minor,

Samui,

Phuket,

WHO.
Source link