(24 May 2021)
Marriott has expanded its already considerable
portfolio of hotels in the UAE, with the opening of The St. Regis
Dubai, The Palm.
The luxury hotel occupies the first 18 floors of
The Palm Tower, a stunning new 52-storey landmark development
connected to the Nakheel Mall which offers world class shopping, a
variety of culinary venues and entertainment options.
Guests can also access the Palm Monorail from the
mall for a scenic route to the landmarks of Palm Jumeirah.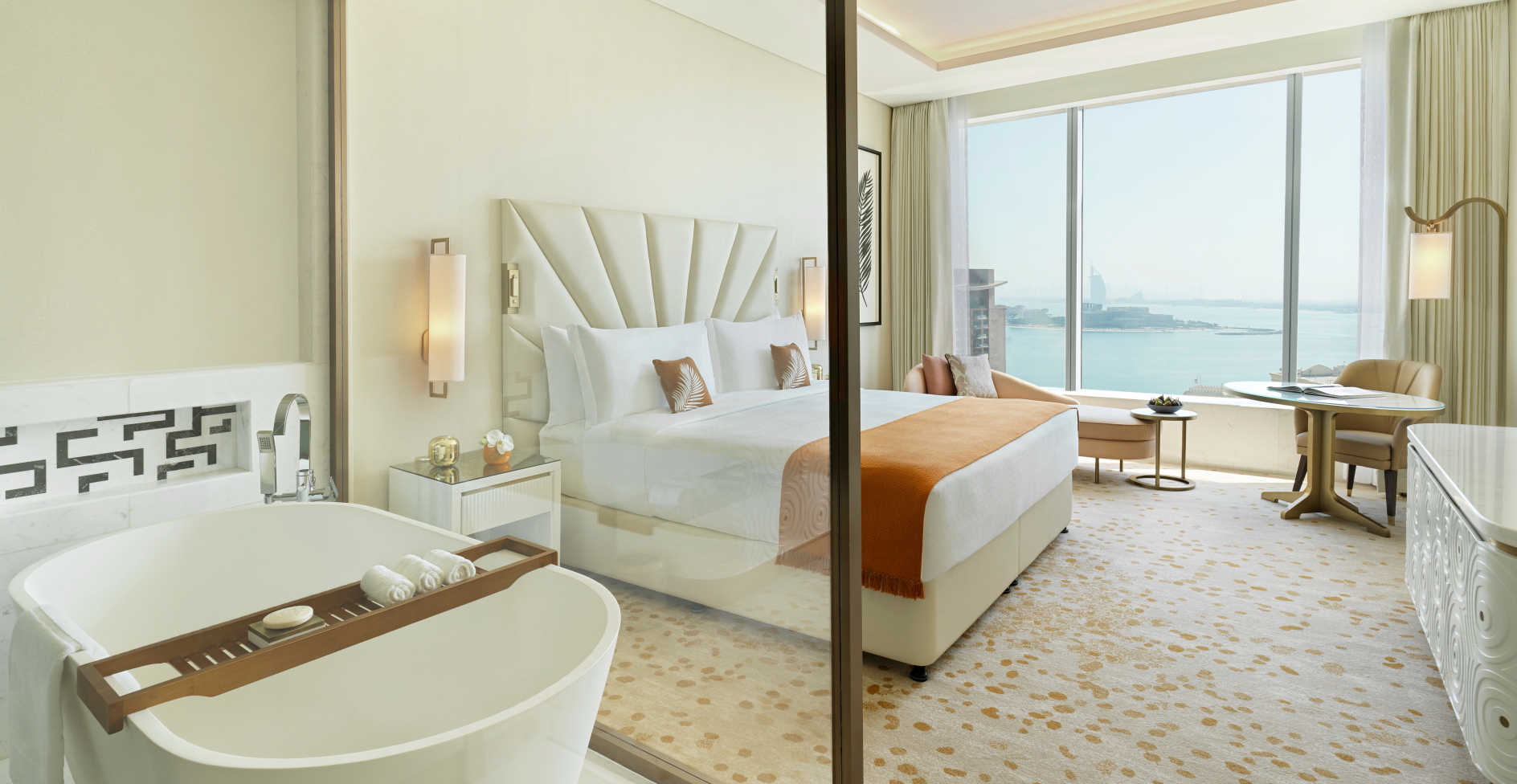 On the
52nd floor of the tower, The View at The Palm is an exclusive
observation deck that rests 240 metres above the iconic island and
offers sweeping, 360-degree views of Palm Jumeirah, the Persian
Gulf and the city skyline, as well as an interactive experience
showcasing the history and creativity behind the island.
The hotel
is also a three-minute drive to The Pointe, an iconic waterfront
destination, with restaurants, shops, and the world's largest
fountain measuring 7,327 square metres.
"With its spectacular skyline, breathtaking desert
landscapes, contemporary architecture, thriving culture and varied
entertainment offerings, Dubai is one of the most sought-after
destinations for global leisure travellers," said Sandeep Walia,
Area Vice President – United Arab Emirates, Marriott
International. "The St. Regis Dubai, The Palm is an exquisite
addition to our global portfolio and offers a century-old legacy
of uncompromising refinement and bespoke service on Dubai's iconic
Palm Jumeirah."
The hotel features 264
guestrooms and 26 suites with floor-to-ceiling windows, a variety
of F&B outlets, a spa, fitness centre, different event and meeting
spaces, and two swimming pools –  one for families and the
other for adults. The hotel is also just steps away from soft
sandy beaches and the soon-to-open St. Regis Beach Club.
"We are delighted to have opened the doors of The
St. Regis Dubai, The Palm and look forward to inviting guests to
enjoy our rituals and traditions, alongside exceptional luxury and
anticipatory service," said Marwan Fadel, General Manager, The St.
Regis Dubai, The Palm.
Honouring a signature tradition at St. Regis
properties around the world, The St. Regis Dubai, The Palm marks
the transition from day to evening with a celebratory sabering at
dusk.
See latest

Travel Industry News,
Video
Interviews,
Podcasts
and other
news regarding:

COVID19,

Marriott,

St. Regis,

Dubai,

Palm.
Source link