(27 May 2021)
Korean Air has been certified as a 5-star COVID-safe
airline by Skytrax, becoming one of a few global airlines to
achieve the recognition for COVID19 safety standards.
Since last year, Skytrax has conducted the
'COVID19 airline safety ratings' through an audit that evaluates
the safety and hygiene protocols introduced by airlines during the
coronavirus pandemic.
Korean Air's COVID19 5-star certification, the
highest level, was
attributed to the airline's comprehensive efforts in its 'Care
First' program that was introduced in August last year.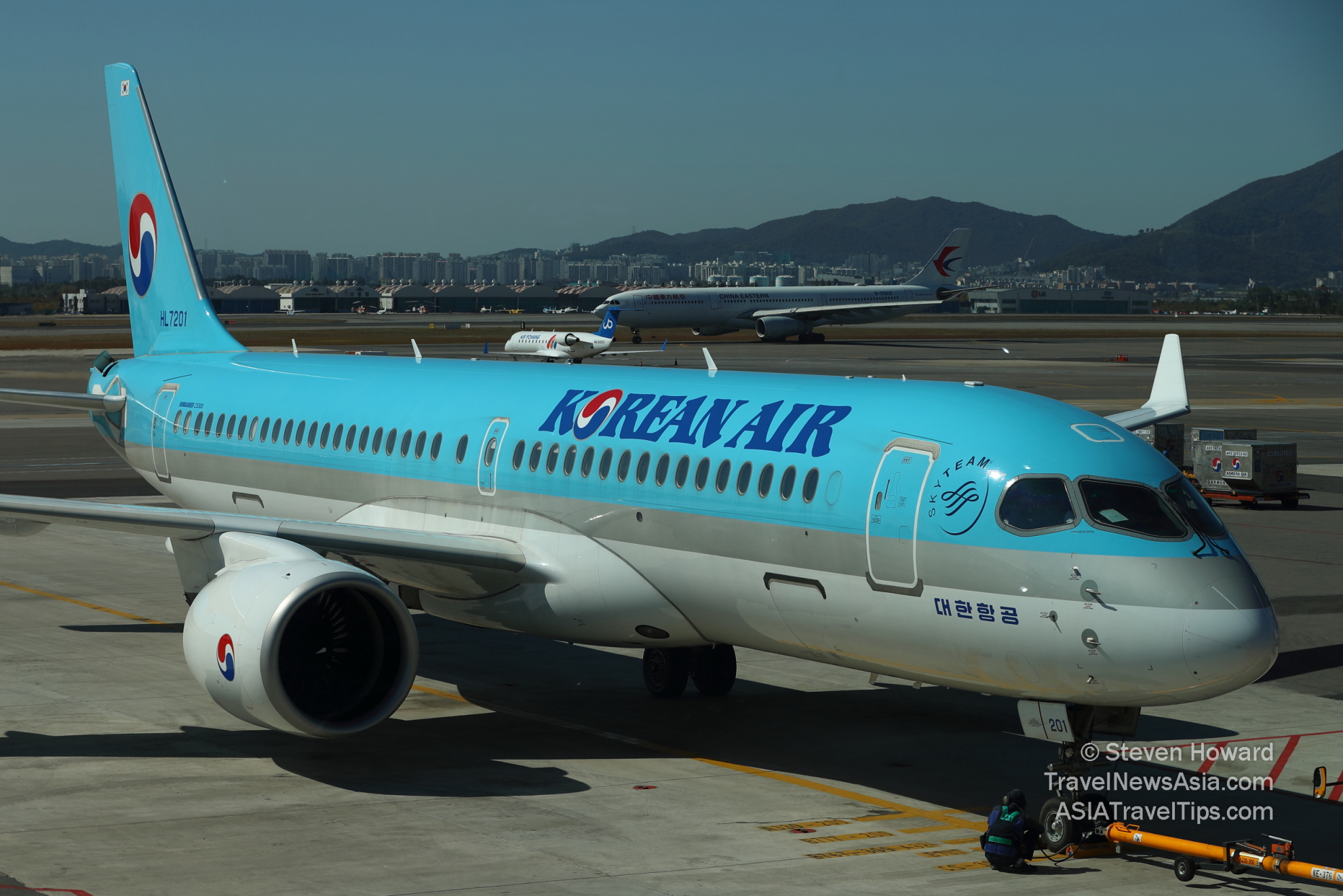 Keehong WOO, Korean Air's president, said, "Korean
Air is proud and honored to be named a 5-star airline for Skytrax
COVID-19 Safety Rating. This special category recognizes an
airline's safety, cleanliness and hygiene efforts to prevent
further spread of the disease. Korean Air's Care First program
does just that. Care First has strengthened our communication with
passengers as well as applied multiple layers of protection for
our crews and customers. I gratefully accept this award on behalf
of all our employees, many of whom are serving on the frontlines
of this pandemic. Their unwavering support and loyalty are
ensuring Korean Air's success."
Korean Air created a Care First page on its
website to actively communicate its activities for passengers'
health such as in-flight cleanliness, touchless check-in, checking
passengers' temperatures, social distancing and enhancing
in-flight meal hygiene.
The airline also provides further details
of the Care First program and safety of the air travel through a
safety information video on its website, social channels and
inflight entertainment.
A Care First kit, a set of hygiene products
consisting of a facial mask, hand sanitizer, and information
sheet, is available upon request at all Korean Air's check-in
counters and boarding gates.
See latest

Travel Industry News,
Video
Interviews,
Podcasts
and other
news regarding:

COVID19,

Korean Air,

Skytrax.
Source link