(29 Apr 2021)
Sino Jet has signed an agreement
with Sichuan Province Airport Aviation Ground Service Co., Ltd and
Chengdu's Shuangliu Government to provide a streamlined experience to business jet passengers at the FBO
(fixed-base operator) located at Chengdu Shuangliu International
Airport (CTU).
Chengdu is one of the major centres
for finance, transport, and communications in Western China.
Chengdu topped a list of new first-tier cities in 2020 with GDP of
1.75 trillion yuan, ranking seventh across the country with an
economic growth rate of 4%.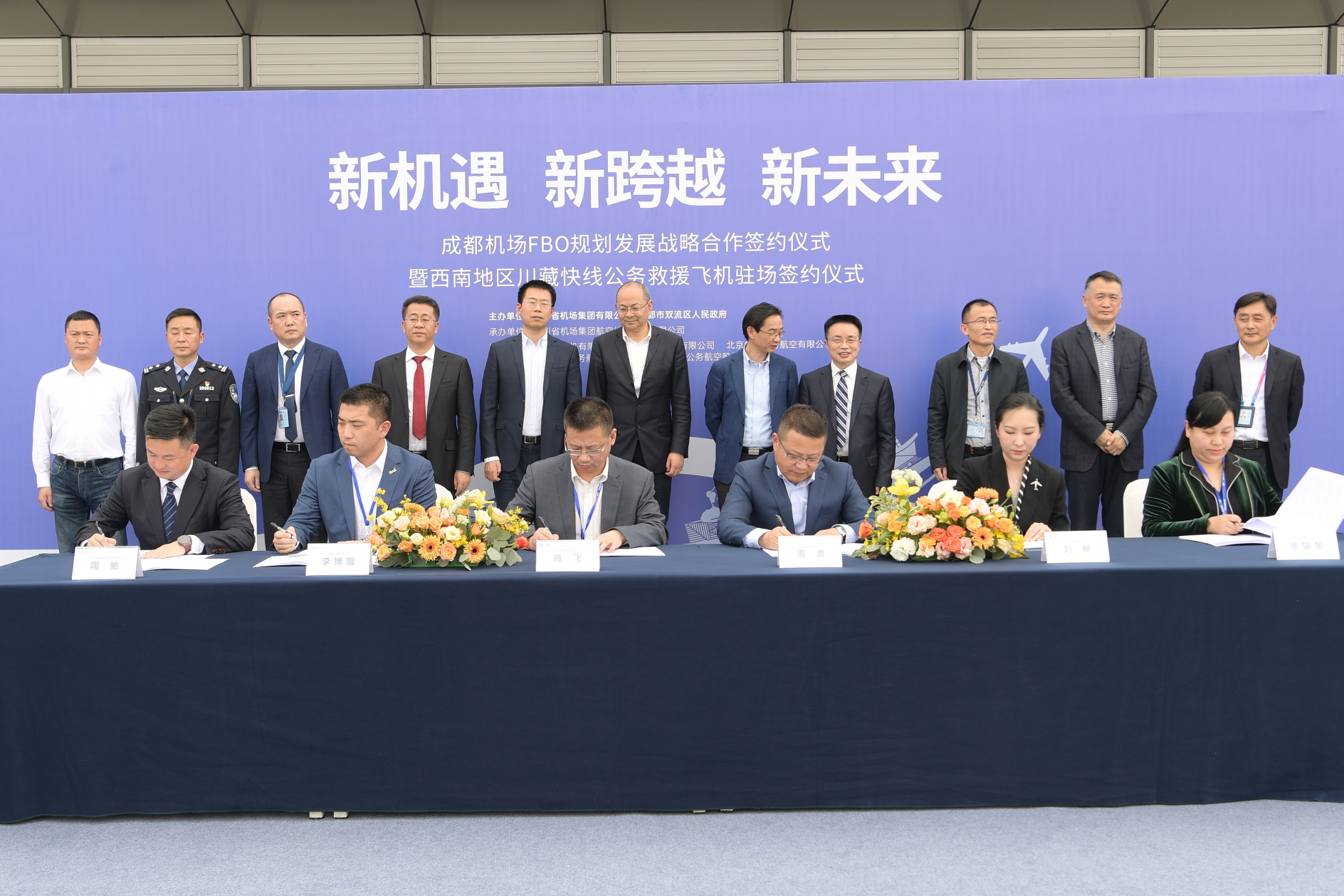 According to business jet
take-off and landing statistics at Chengdu Shuangliu International
Airport in 2020, Sino Jet accounts for approximately 20% of the
total amount.
"We are pleased to have
this collaboration and aim to work together, not just technically
but also culturally, to reach a common goal in creating a top
notch FBO operation in Chengdu" a Sino Jet spokesperson said.
Sino Jet plans to attract
businesses to the region, including aircraft management, air
charter, aviation consultation, media forum, aircraft display and
air show events to enhance the influence of the Chengdu Shuangliu
International Airport.
"Sino Jet aims to contribute further to
assist the Sichuan Airport Group and Shuagnliu government to
enhance the construction of an MRO sector to boost the growth and
competitiveness of business aviation in Chengdu," the Sino Jet spokesperson
said.
See latest

Travel Industry News,
Video
Interviews,
Podcasts
and other
news regarding:

COVID19.
Source link