(24 May 2021)
The Singapore Airlines (SIA) Group has committed to
achieving net zero carbon emissions by 2050.
Singapore Airlines, Scoot and SIA Cargo will use
multiple levers to achieve this goal, including investing in
new-generation aircraft, achieving higher operational efficiency,
adopting low-carbon technology such as sustainable aviation fuels,
and sourcing for high quality carbon offsets.
SIA has pursued multiple projects in support
of its sustainability goals even amidst the COVID19 pandemic. For
example, the group completed the installation of solar panels on
all of its office buildings in Singapore. The panels generate up to 18 per cent of
SIA's electricity demand,
or enough to power around 2,300 four-room apartments in Singapore
for a year.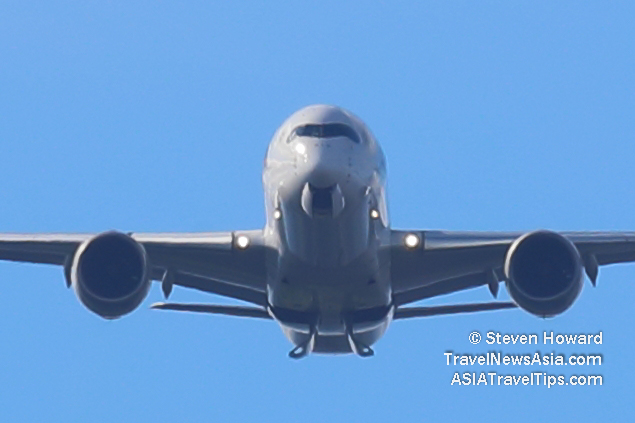 In 2020, SIA rolled out a new regional Economy
Class meal concept that offers increased food choices for
customers. It features tableware comprising sustainable paper
packaging and bamboo cutlery, reducing the amount of single-use
plastics in the cabin. The packaging weighs 50 per cent less,
helping to lower fuel consumption. Everything from the tableware
to the food waste will be sent to an eco-digestor to be converted
to refuse-derived energy pellets that can replace fossil fuels and
coal.
Today, the most effective and direct way for an
airline to materially lower carbon emissions is by operating a
young fleet of aircraft. The SIA Group fleet has an average age of
five years 10 months, making it one of the youngest in the world.
Over
the last year, the company has retired 45 older aircraft which will
gradually be replaced with new-generation aircraft that are up to
30 per cent more fuel efficient. The Group order book comprises
new generation A350-900 and A320neo Family and Boeing 777-9, 787
Family and 737-8 Max.
The company is also focussed on increasing fuel
efficiency through improvements in operational procedures and
investing in and researching new technologies the achieve the net
zero carbon emissions goal as efficiently as possible.
See latest

Travel Industry News,
Video
Interviews,
Podcasts
and other
news regarding:

COVID19,

SIA,

Singapore Airlines,

Singapore,

Emissions,

SAF.
Source link