(12 Apr 2021)
Qatar Airways is to launch a sea-to-air ferry transfer
service from Shenzhen Shekou Port to Hong Kong International
Airport's (HKIA) airside SkyPier.
Starting 15 April 2021, the
service will give Qatar Airways customers in Shenzhen greater flexibility and enhanced
travel options to the world from Hong Kong, where the airline
operates daily direct service to Doha.
Qatar Airways customers can purchase their ferry tickets
from SkyLink or the port's

website.
 Passengers utilising the 30-minutes-long ferry service will be
provided with boarding passes and baggage check-through service to
their final destinations at the Shenzhen Shekou terminal, where
they will also clear their customs and immigration.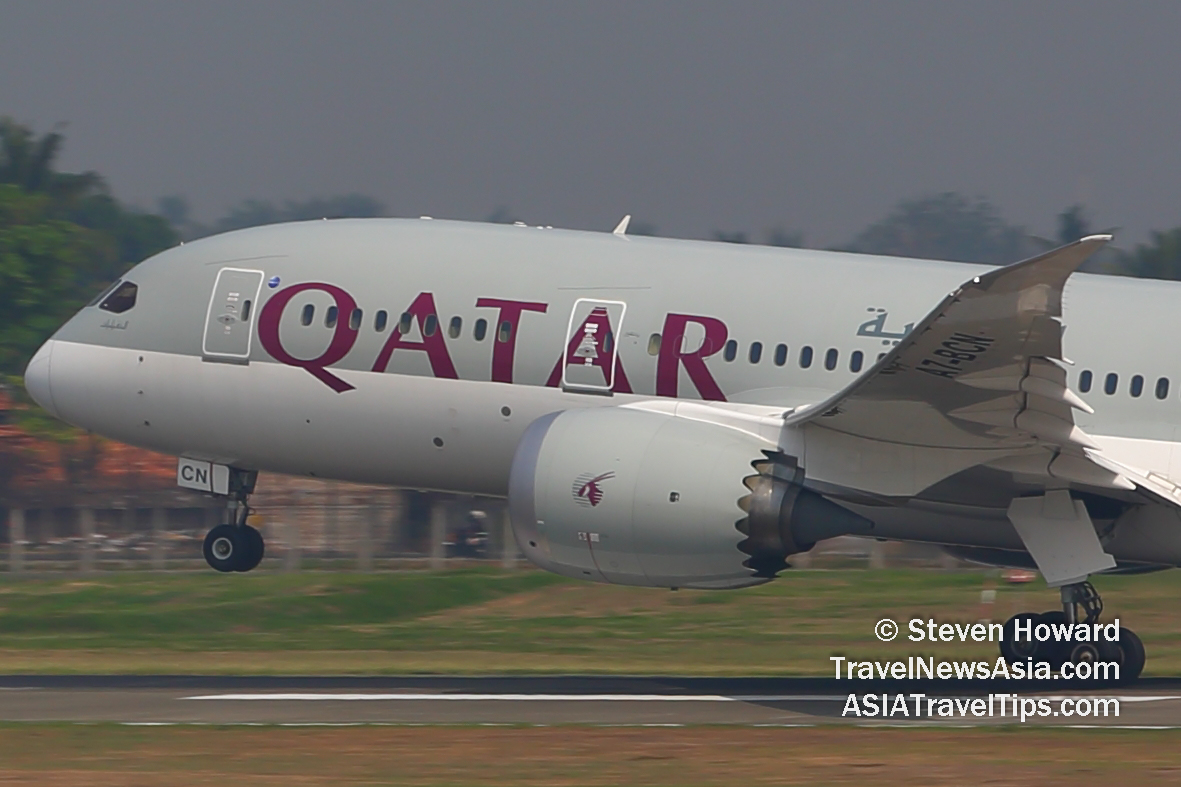 Upon arrival
at SkyPier, customers can proceed directly to their Qatar Airways
boarding gate, or enjoy the duty-free shopping
and fine-dining options at HKIA.
Mr. Thomas Scruby, Qatar Airways Vice
President of Sales for Australasia & North Asia, said, "The
introduction of ferry transfer service will boost our footprint in
the Greater Bay Area by providing our Southern Chinese customers
more flexible flying options via HKIA. We know connectivity within
the region and to the wider world is critical for the success of
the GBA. Therefore, we are excited to do our part to build the
infrastructure necessary to make it easier and smoother for local
customers to travel despite the disruption caused by the pandemic
around the world.
"We are confident in the
market's demand and our commitment to the region remains resolute.
The next phase of our partnership with Airport Authority Hong Kong
will see the ferry transfer service to be further expanded to
other key GBA metropolis such as Macau and Dongguan once
government restrictions are lifted, allowing even more customers
in the region to enjoy the world-class experience that Qatar
Airways has to offer."
Premium customers opting
for the ferry transfer service can enjoy the
Plaza Premium Lounge, conveniently
located near Gate 1 of the South Departures Hall at Hong Kong
International Airport.
The lounge features a variety of seating options, shower
rooms, contactless food ordering service, high-speed Wi-Fi and
international TV channels.
Privilege Club Gold members and above
as well as selected oneworld frequent flyers also enjoy access to
The Wing located near Gates 1 – 4, a hugely popular and highly
rated lounge
operated by Cathay Pacific, where guests can recharge, relax, and
catch up with work before boarding their Qatar Airways flights.
By the middle of summer 2021, Qatar Airways' plans
to rebuild its network to more than 140 destinations including 23
in Africa, 14 in the Americas, 43 in Asia-Pacific, 43 in Europe
and 19 in Middle East.
See latest

Travel Industry News,
Video
Interviews,
Podcasts
and other
news regarding:

COVID19,

Qatar Airways.

Doha,

Qatar,

HKIA,

Shenzhen.
Source link