(15 Apr 2021)
Exclusive interview with John Laroche, CEO of Phoenix
Aviation, the company chosen to market Hua Hin International
Airport (HHQ), Hua Hin (หัวหิน), Prachuap Khiri Khan
(ประจวบคีรีขันธ์), Cha-Am (ชะอำ) and Petchaburi (เพชรบุรี), to
those living in Thailand as well as regional travellers and
businesses.
In this interview, filmed over Skype on 15 April
2021, Steven Howard of TravelNewsAsia.com asks John how Phoenix
Aviation plans to market the airport and surrounding area to
potential visitors.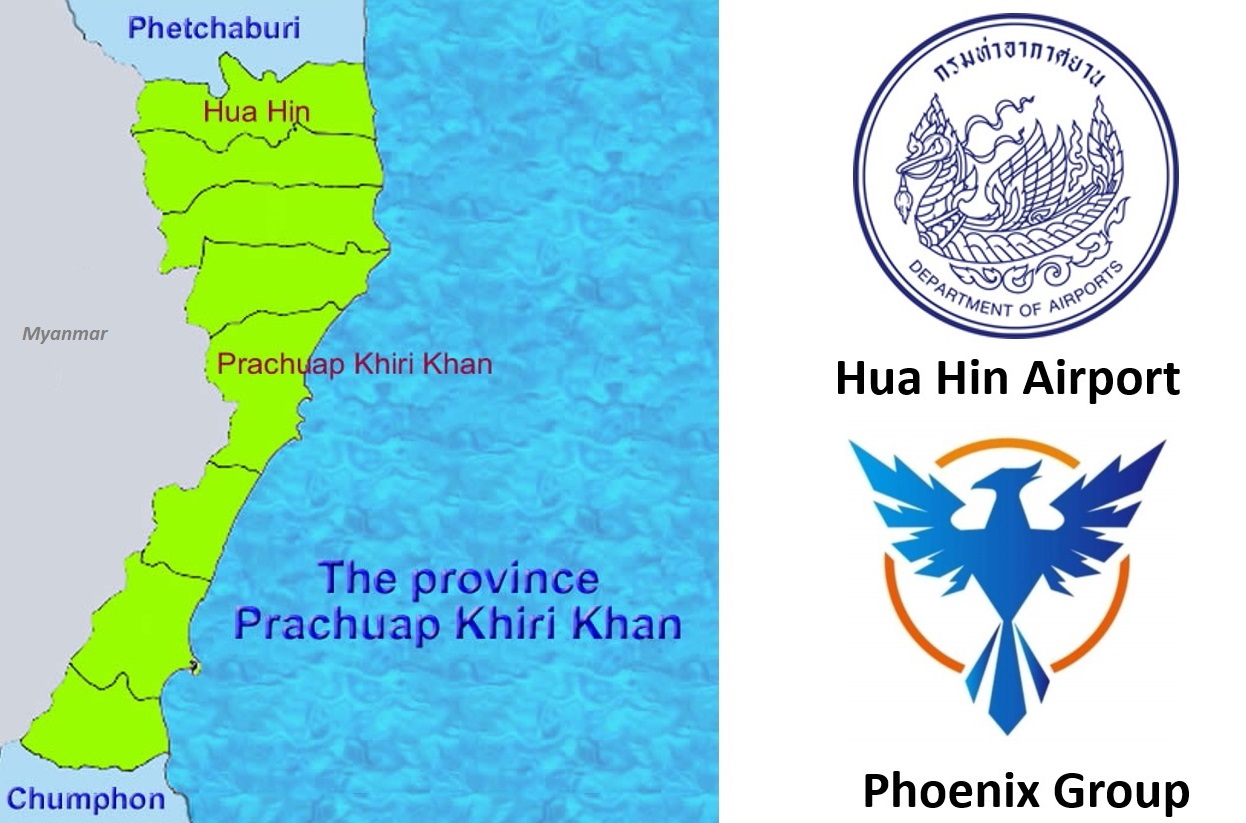 John explains why he feels that Hua Hin and
Prachuap Khiri Khan province have what it takes to increase the
already considerably number of domestic travellers the area
welcomes every year, as well as more scheduled flights from around
the region.
We discuss landing fees and how Phoenix plans to
attract more charter flights and then transform that business into
scheduled traffic.
John shares his ideas for transforming the airport
experience in Hua Hin and sheds light on the target numbers that
the company released during its
press conference last week.
You will also learn how tourism-related companies
in Hua Hin have reacted to their plans, and what innovative new
ideas they plan to launch in the future. All that and much, much
more in the video and podcast below.
Although Hua Hin Int. Airport has been around for many years,
AirAsia Berhad was the
first international airline to operate scheduled flights, connecting the town with Kuala Lumpur
(KUL) in 2018. In August 2020,

Thai AirAsia launched Chiang Mai (CNX) – Hua Hin and Udon Thani
(UTH) – Hua Hin
flights. Before AirAsia, the airport was used mainly by
private jets, helicopters and charter flights.
PODCAST
Editor's note:
As the above video interview was conducted over the internet, I
would like to apologise that the audio and visual quality are not
up to the same HD/UHD quality that they normally would be. Hopefully it won't be too
long until we are once again conducting exclusive video interviews
in person, but for now we have to make do with what we have. Thank
you.
See also:

What is the IATA Travel Pass and what does it mean to travellers
and the global travel industry? Interview with Vinoop Goel, IATA's
Regional Director Airports and External Relations – Asia Pacific
as well as

Future of Airline Distribution and NDC – Interview with Yanik
Hoyles, IATA.
See latest

Travel Industry News,
Video
Interviews,
Podcasts
and other
news regarding:

COVID19,

Hua Hin,

Phoenix,

Airports,

Roi-Et,

Khon Kaen,

Sisaket,

Ubon Ratchathani.
Source link