(13 Apr 2021)
The Meli Samui, located on Choeng Mon Beach on the
north-eastern tip of Koh Samui in Thailand, has opened a
resort within a resort called, The Level.
Comprising of 55 rooms and suites, as well as a
private lounge and a raft of bespoke privileges, The Level is
similar to what guests would expect from a city hotel's executive
floor.
With The Level, we have introduced
a resort within a resort that prides itself on both exclusivity
and privacy, said the resorts general manager, Ernesto Osuna. Drawing upon our warm and sunny Spanish hospitality,
The Level lifts the getaway experience on Koh Samui island to a
whole new level.
Twenty four The Level Pool Access Rooms offer
guests private
terraces that segue to a 700m-long lagoon pool
meandering through the resorts lush grounds like a river.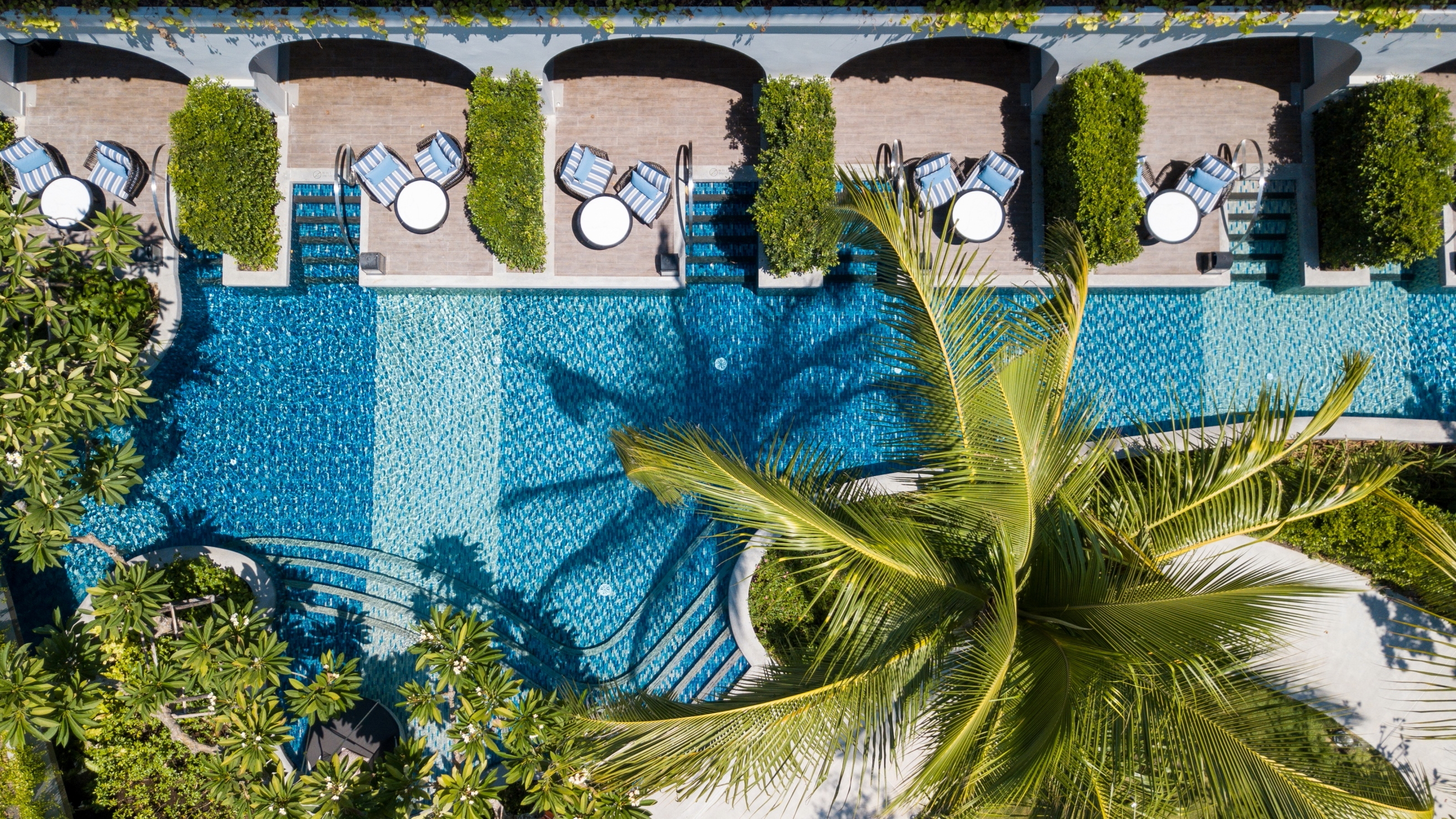 Thirty two-storey The Level Boat Suites are made
from meticulously refurbished merchant vessels that are more than
100 years old. Six of the boat suites afford vistas of the
resorts two-level infinity pool, with sunken seating areas and
in-water lounges, and Choeng Mon Beach beyond. A further seven
boat suites offer direct access to the lagoon pool.
Situated on its own exclusive floor for privacy, The
Presidential Suite, totalling 156sqm with a vast living area,
10-seat dining table and private balcony overlooking the lagoon
pool, also belongs to The Level.
The Level offers
an upgraded level of service and benefits, including access to an
executive lounge offering all-day snacks and
beverages, including
afternoon tea as well as cocktails and canapes from 14:30-16:30
and 17:30-19:30, respectively.
Private
check-in, check-out, welcome amenities
– including chocolate and fruit, preferential reservations in the
resorts restaurants and bars, in-room Nespresso coffee machines, late check-out
until 2pm subject to availability, and a discount at YHI Spa, are
some of the other benefits that guests can enjoy.
See latest

Travel Industry News,
Video
Interviews,
Podcasts
and other
news regarding:

COVID19,

Melia,

Samui,

Thailand.
Source link