(30 May 2021)
Marriott has signed a management agreement with the
Ningbo Central Plaza Construction and Development Co. Ltd to bring
the Ritz-Carlton brand to the heart of Ningbo, China.
Scheduled to open in 2025, The Ritz-Carlton,
Ningbo is expected to be the first addition to Marriott Bonvoy's
luxury portfolio in Ningbo.
"We are pleased to announce the signing of The
Ritz-Carlton, Ningbo. This hotel will redefine the luxury hotel
experience in the vibrant coastal city through The Ritz-Carlton
brand's refined style and legendary services," said Gavin Yu,
Senior Vice President of Development, Greater China, Marriott
International. "As a key urban hub along the southern tip of the
Yangtze River Delta, Ningbo has demonstrated strong economic
development and boasts solid potential for high-end business and
leisure hotels."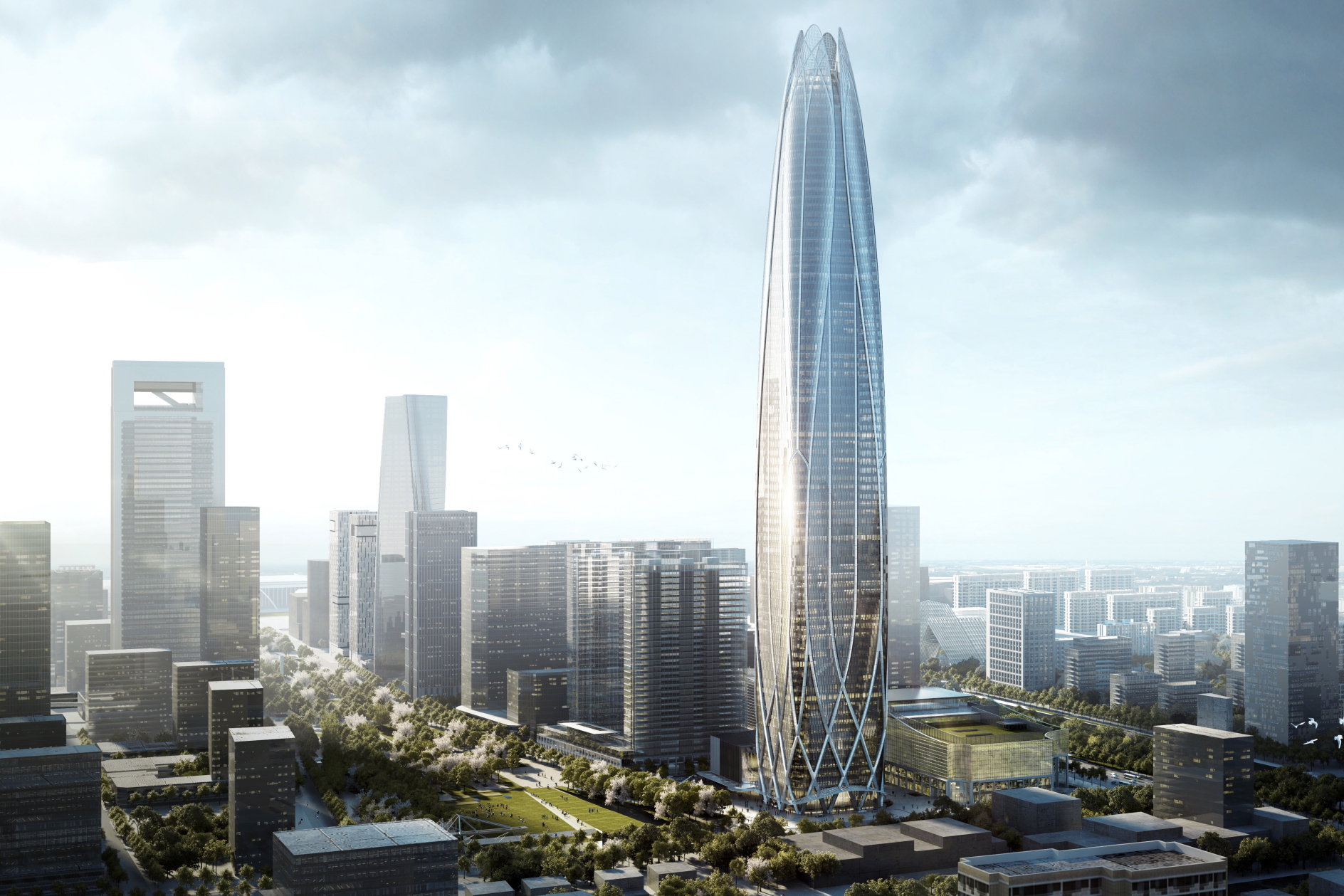 Developed by Shanghai Construction Group Co.,
Ltd., Shanshan Group Co., Ltd. China, and Greentown China Holdings
Limited, the hotel is slated to occupy the 62nd to 80th floors of
the 409-meter-tall Ningbo Central Plaza.
Once completed, the
tower, designed by internationally renowned architectural design
firm Skidmore, Owings & Merrill, Arcplus Institute of Shanghai
Architectural Design & Research, Greentown Architecture Design and
Shanghai Construction Design & Research Institute, is set to be an
icon on the Ningbo skyline.
The Ritz-Carlton, Ningbo's interior will be
designed by G.A. Design and is expected to feature 257
rooms, suites and a Club Lounge, offering unrivaled
panoramic views of the city skyline and coast.
Facilities will include three distinctive
restaurants, a lobby lounge, a bar designed to become a
nightlife hub for hotel guests and local residents, and 1,700
square meters of event space.
"The Ningbo Central Plaza aspires to be a high-end
landmark for the city, combining hotel, offices, commercial and
residential space with apartments and other offerings," said Bao
Xiaohua, President of Shanshan Group, shareholder of the Ningbo
Central Plaza Construction and Development Co. Ltd. "The
Ritz-Carlton, Ningbo will be one of the highlights  of Ningbo
Central Plaza and we look forward to working with Marriott
International to create a world-class luxury experience."
See latest

Travel Industry News,
Video
Interviews,
Podcasts
and other
news regarding:

COVID19,

Ritz-Carlton,

Ningbo.
Source link