(12 Apr 2021)
Marriott's hotels in Phuket and Phang Nga recently
partnered with Scholars of Sustenance (SOS), a food rescue
foundation, to host a Rescue Kitchen providing hot meals to the
local community.
"During these challenging times, we believe that
hot and nutritious meals have both positive physical and mental
benefits and help people to work for a better tomorrow," said Mr.
Brad Edman, Multi Property Vice President, Phuket. "At Marriott,
we always strive to take the best possible care of our guests and
our associates. We are committed to giving back to the local
communities where we live and work. 'Serving our world' is one of
Marriott's core values."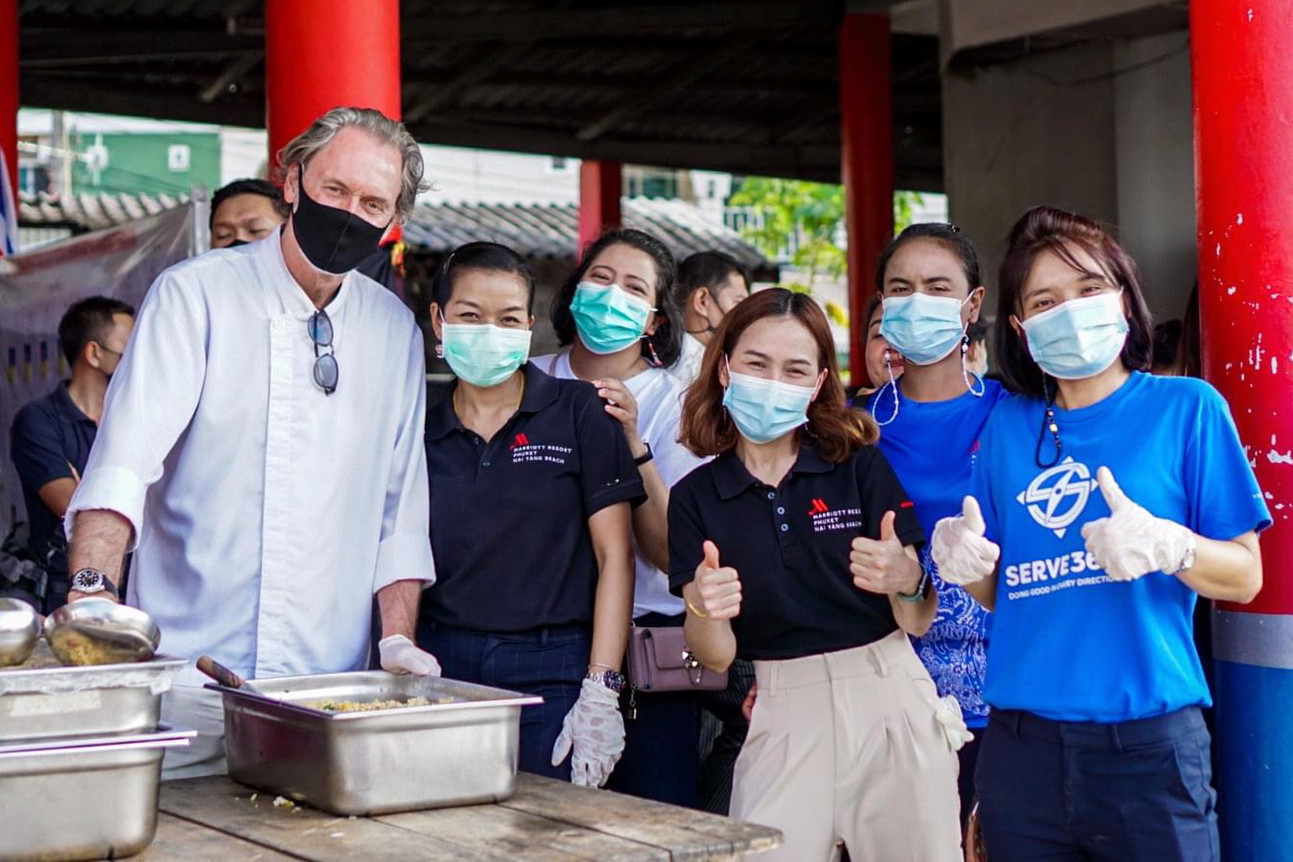 Over 40 volunteers, including
general managers, chefs and other employees from 11 Marriott
International Hotels and Resorts in Phuket and Phang Nga, worked
with SOS Thailand to organize and run a pop-up kitchen that served
over 13,700 nutritious meals to community members in Patong and Ko
Kaew.
Scholars of Sustenance has been serving communities in need in
Bangkok since 2016 and in Phuket since 2019. So far, the
foundation has redistributed more than 5 million
meals to vulnerable communities by rescuing surplus ingredients and food products from hotel
chains, supermarkets, and suppliers within Bangkok Metropolitan and
Phuket areas every day.
The community is encouraged to
bring their own reusable food containers when they pick up the
meals.
See latest

Travel Industry News,
Video
Interviews,
Podcasts
and other
news regarding:

COVID19.
Source link