(26 Apr 2021)
Malaysia Airlines has launched MHflypass, a product
which enables travellers to purchase flight coupons at a fixed
price.
The
domestic MHflypass has six
flight coupons, equivalent to the option of three return or six
one-way flights, to destinations across
Malaysia for RM699. The coupons are valid for one year.
Early
birds can grab the MHflypass at a promotional price as low as
RM499 for the domestic pass, valid for purchase from up to 2
May 2021 for all-year-round travel dates in 2021 and beyond.
The MHflypass is subdivided into three
options for passengers based on their departure point, allowing
them to choose the zone that matches their travel needs best.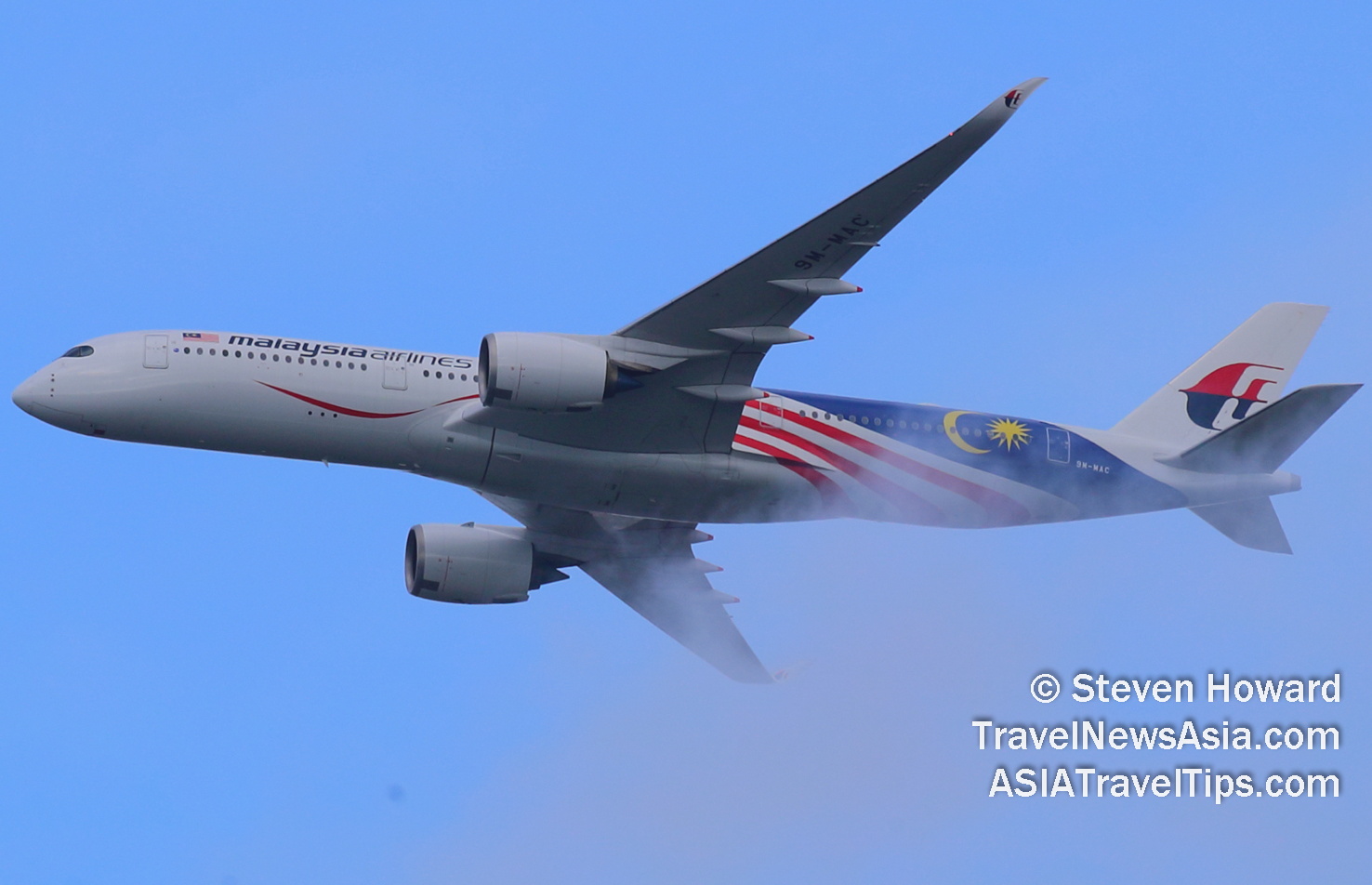 The
option of Zone 1 allows passengers to fly from Peninsular Malaysia
destinations to Kuala Lumpur and vice versa, as well as flights
between destinations within Sabah and Sarawak.
Zone 2 offers passengers the opportunity to fly to Kuala Lumpur from
destinations in Sabah and Sarawak, alongside flights between
destinations within Peninsular Malaysia, with a connection through
Kuala Lumpur.
Zone 3 allows passengers to fly from Sabah
and Sarawak to Peninsular Malaysia destinations, with a connection in Kuala Lumpur.
Each MHflypass comes with six
coupons that can be redeemed up to 12 months after the initial
purchase date, allowing passengers to take a total of three return
flights or six one-way flights.
MHflypass includes a free-of-charge unlimited flight
change, allowing passengers to make changes to their travel plans
to suit their itinerary. The flights can be redeemed throughout
the year subject to availability, with no blackout periods during
peak periods or high seasons, allowing customers to book family
holidays during school holidays, or their "balik kampung" trips
well in advance.
The flights redeemed through the MHflypass will be subject to government taxes and fees, add-ons
and other applicable charges.
Enrich members who purchase the MHflypass will
receive 50% bonus Points upon purchase.
Additionally, each
flight will come with all the MH Economy Flex tier benefits,
including 7kg cabin baggage, 35kg of check-in baggage, priority
boarding, baggage and check-in.
For a more comfortable and roomy
Economy-class experience, customers can enjoy a discount of 50% for the Neighbour Free Seat (NFS) product, which allows passengers to
purchase their neighbouring seats or entire row, which stays
passenger-free.
Lau Yin May, Malaysia Airlines Group Chief Marketing and Customer
Experience Officer of Malaysia Airlines, said, "The MHflypass is truly an exciting and bold new introduction for the
airline, offering our passengers the flexibility, convenience and
freedom to choose the flights that suits them best and allows them
to experience their travels in the way that meets their individual
needs. And best of it all – at a more attractive price that gives
them the control to plan their travels better. We have created
this new product to spur domestic travel and to make it more
attractive for our passengers to catch up on all the travelling
they have missed, and at the same time, assuring them the peace of
mind to fly with us with our #FlyConfidently measures put in
place. We are excited to welcome them on board to experience our
Malaysian Hospitality and enjoy amazing Fly Malaysia experiences
across their travels for the rest of the year!"
See latest

Travel Industry News,
Video
Interviews,
Podcasts
and other
news regarding:

COVID19,

Malaysia Airlines,

Malaysia,

Pass.
Source link