(07 Apr 2021)
The 296-room Grand Park Otaru in Hokkaido, Japan, has
appointed Leslie Chiyoma as General Manager.
Leslie joins the hotel with more than 20 years of
hospitality industry experience, having worked with luxury hotel
chains and select service hotels in Japan, Asia Pacific, the
Middle East, and Africa.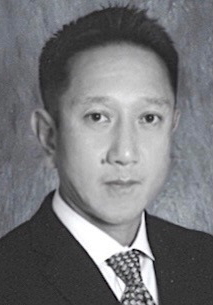 Born in Saitama, Leslie started his career
as a sales manager for an international hospitality company,
working his way through the ranks to
leadership positions that required him to oversee the development of
a new resort and operate a new hotel in Niseko, Hokkaido.
Leslie also worked as a hotel performance consultant for nearly a decade,
providing analysis and guidance that improved revenue for 38
hotels around the world.
"I am excited
to take the helm of Grand Park Otaru, a key landmark in the
city, especially in this season of change for the hospitality
industry," said Leslie. "Together with the team, we look forward to welcoming
guests and share our passion and dedication with them when they
visit us."
Leslie holds a
bachelor's degree in law from the Waseda University in Tokyo.
See latest

Travel Industry News,
Video
Interviews,
Podcasts
and other
news regarding:

COVID19,

Hokkaido,

Japan,

Saitama,

GM,

General Manager.
Source link