(03 Jun 2021)
Bombardier's Learjet subsidiary has signed an
agreement with the U.S. Air Force in support of the Battlefield
Airborne Communications Node (BACN) program.
The Indefinite Delivery Indefinite Quantity (IDIQ)
contract provides the USAF with flexible ordering and includes an
immediate firm order for one Global 6000 aircraft, with as many as
five additional Global 6000 aircraft.
The contract, which includes
engineering and modification work, is valued at close to US$465
million at current list prices.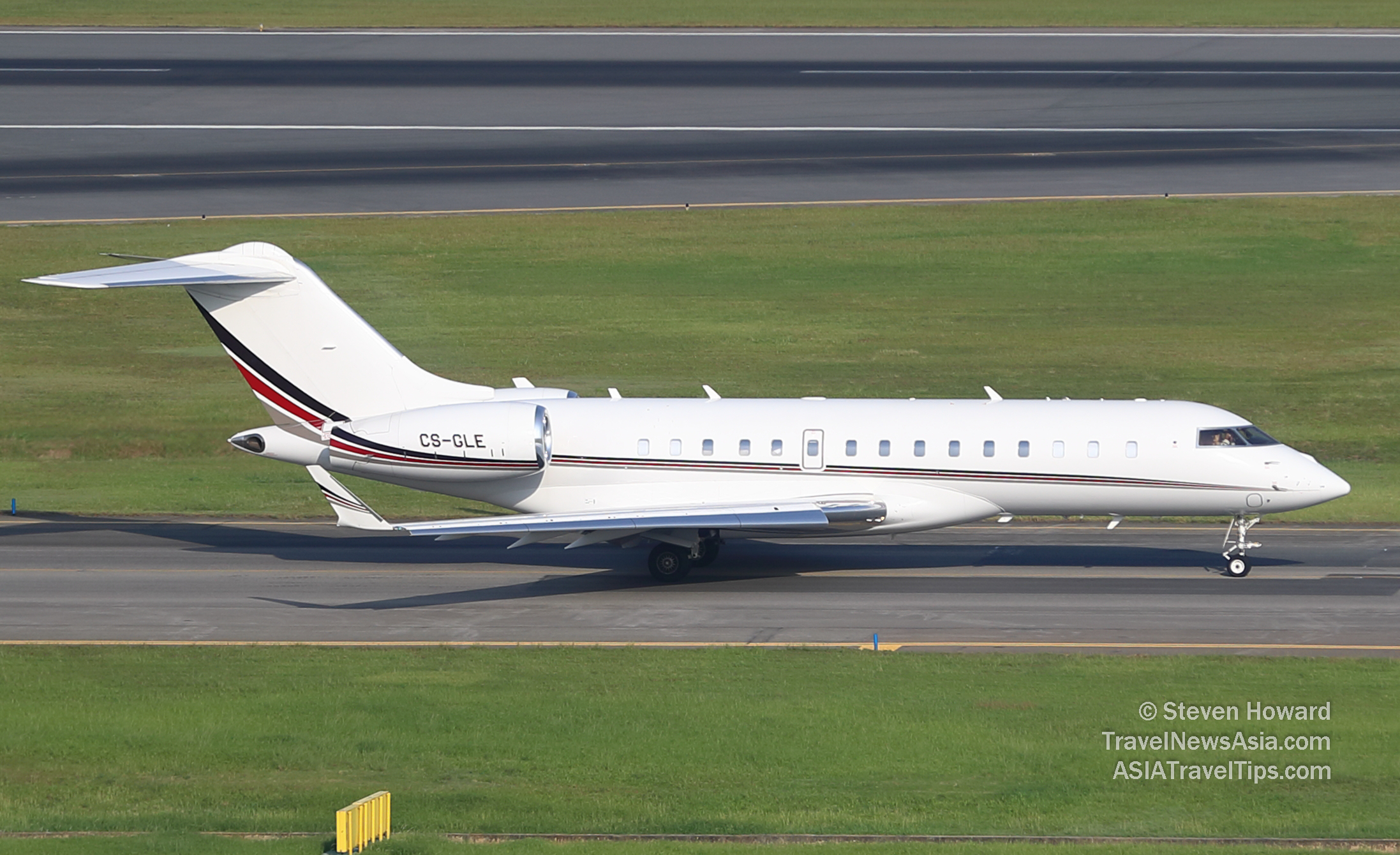 Bombardier has already delivered four Global
aircraft to the U.S. Air Force since 2007 for the BACN program, an
airborne relay that extends communication ranges, bridges between
radio frequencies and "translates" among incompatible
communications systems.
BACN aircraft are known in the U.S. Air
Force as the E-11A.
"Bombardier is proud to be chosen once again by
the U.S. Air Force to provide our high-performing Global aircraft
and our unique expertise in support of the BACN program," said
Michel Ouellette, Executive Vice President, Specialized Aircraft,
Programs and Engineering, Bombardier. "Our U.S.-based employees
are honored to be lending their skills in support of this elite
project."
Bombardier teams in the U.S., who continue to
provide in-service support and upgrades to the current BACN fleet,
are poised to begin work on the next BACN aircraft in the coming
days.
Engineers and technicians at Bombardier Specialized
Aircraft's Center of Excellence in Wichita, Kansas, will modify
the Global platform to support the communications equipment
required for the mission, while teams in Tucson will provide the
aircraft's interior and eventually perform the exterior painting
work.
"I'm proud to support the Air Force's acquisition
of additional E-11A BACN aircraft from Bombardier," said U.S.
Representative Ann Kirkpatrick (D-Arizona). "The BACN aircraft
fleet connects our warfighters and allies during critical missions
and supports highly skilled jobs right here in Tucson at
Bombardier's service center. I look forward to continuing to
support the Air Force's BACN program as a member of the
Appropriations Committee."
See latest

Travel Industry News,
Video
Interviews,
Podcasts
and other
news regarding:

COVID19,

Bombardier,

Learjet,

US Air Force,

USAF.
Source link