(29 Apr 2021)
Korean Air has confirmed that it will expand its
baggage notification service to all international and domestic
flights, starting 1 May 2021.
Passengers will receive a message such as "Your
baggage KE123456 has been loaded on flight KE1211 bound for Jeju
(CJU)" on Korean Air's new mobile app "Korean Air My" as soon as
their checked baggage is successfully loaded on their aircraft.
The messages can be checked in the app's
notifications or baggage tracking sections.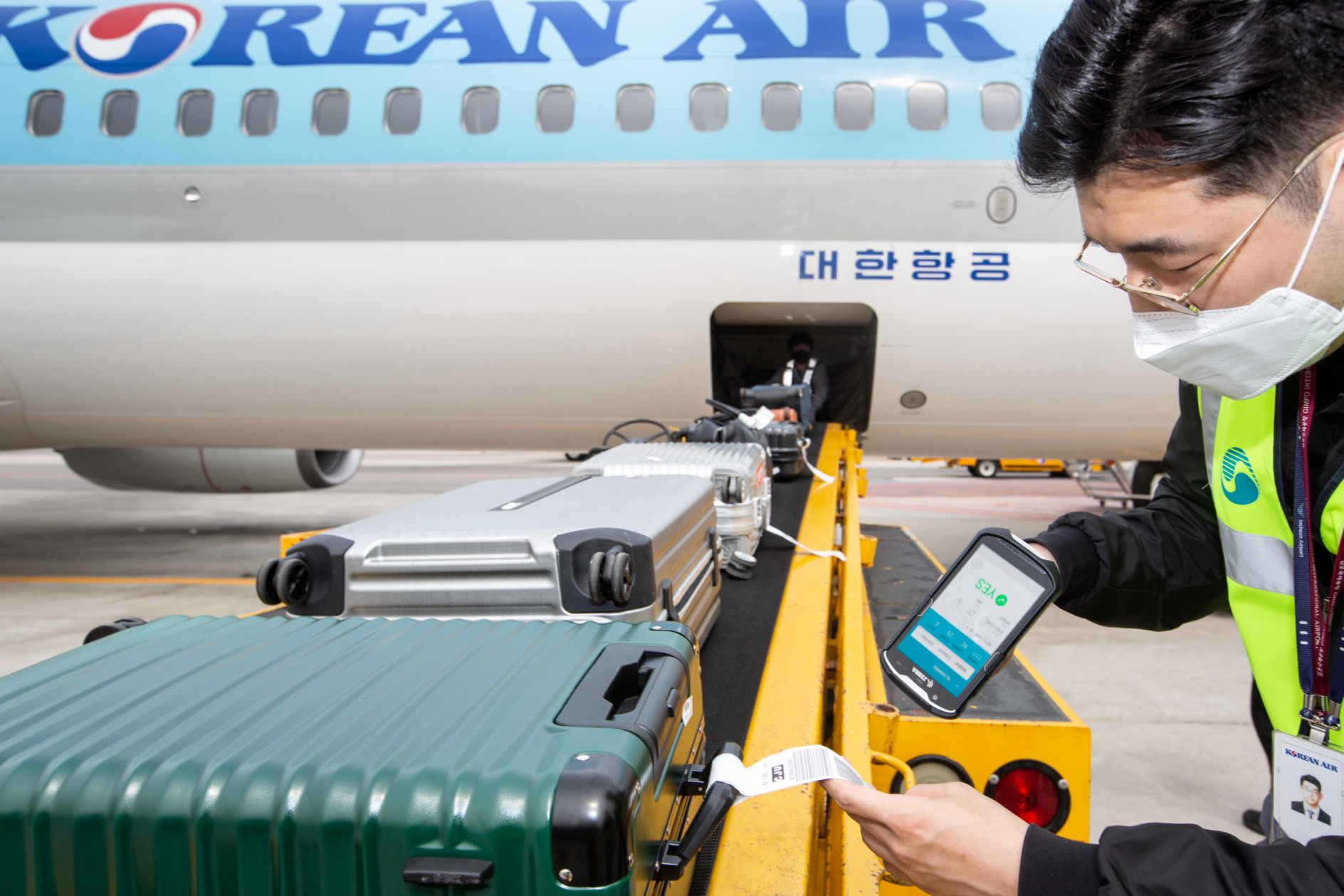 The push notification service is available for
SKYPASS members who have enabled push notifications on "Korean Air
My".
The service is based on the Baggage Reconciliation
System (BRS) developed by Korean Air, which scans and verifies
baggage's barcode information created during check-in before
loading onto the aircraft. The BRS ensures that baggage is loaded
onto the correct flight and not overlooked.
Korean Air first offered the service in June 2020 for
international flights departing from Incheon Airport, and
continued to expand to flights departing from many overseas
airports. The expansion of the service to all international and
domestic flights is expected to improve customer experience by
providing real-time information and enhance baggage handling
procedures, especially at domestic and small international
airports where it has been done manually.
See also:

Lost Bags and Airline Baggage Tracking – Interview with Peter
Drummond, SITA.
See latest

Travel Industry News,
Video
Interviews,
Podcasts
and other
news regarding:

COVID19,

Korean Air,

Baggage,

Luggage.
Source link