(20 May 2021)
Ms Jeanette Wong has been appointed to Singapore
Airlines' Board as an Independent Non-Executive Director,
effective 1 June 2021.
Prior to her retirement on 1 March 2019, Ms Wong
was DBS Bank's Group Executive where she was responsible for the
Institutional Banking Group, which encompassed Corporate Banking,
Global Transaction Services, Strategic Advisory as well as Mergers
and Acquisitions.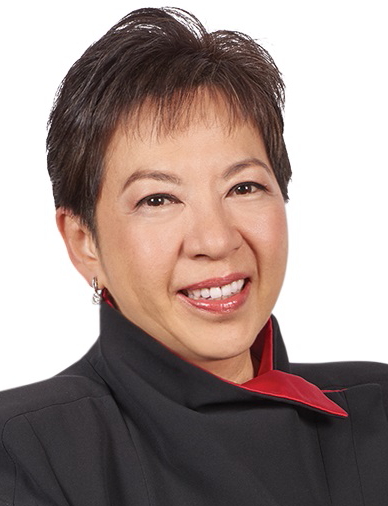 Ms Wong was a Director of DBS Bank (China) Limited
and Chairperson of DBS Bank (Taiwan) Ltd, and was the Chief
Financial Officer of DBS Group between 2003 to 2008.
Before joining DBS Bank, Ms Wong was at JP Morgan
for 16 years where she held regional responsibilities for the
Global Markets and Emerging Markets Sales and Trading business in
Asia. She was also JP Morgan's head for Singapore between 1997 to
2002.
Ms Wong began her career in 1982 at Banque
Paribas, followed by Citibank from 1984 to 1986, before joining JP
Morgan in 1986.
Ms Wong currently sits on the Boards of UBS Group
AG and UBS AG, Prudential plc, PSA International Pte Ltd and
Jurong Town Corporation.
She is a member of the Securities Industry Council
and a member of the Board of Trustees at National University of
Singapore.
She is also the Chair of NUS Business School
Management Advisory Board and a member of the Global Advisory
Board, Asia, for the University of Chicago Booth School of
Business. Note to Editors 19 May 2021
Ms Wong graduated from National University of
Singapore with a Bachelor of Business Administration degree
and holds a Master of Business Administration degree from the
University of Chicago.
Ms Wong will join the Board Audit Committee,
following which the Committee will comprise the following members:
Mr Gautam Banerjee (Chairman )
Ms
Goh Swee Chen
Mr Dominic Ho Chiu Fai
Mr Hsieh Tsun-yan
Ms Jeanette Wong (from 1 June 2021)
See latest

Travel Industry News,
Video
Interviews,
Podcasts
and other
news regarding:

COVID19,

SIA,

Board,

Singapore Airlines.
Source link