(04 May 2021)
The Airport Authority of Hong Kong is working with the
Hong Kong Business Aviation Centre (HKBAC) in the implementation
of HKBAC's HK$400 million expansion of business aircraft
facilities at Hong Kong International Airport (HKIA).
Under the expansion project, the site area of
HKBAC in its existing location will be expanded by half from
16,000m² to 24,500m².
The Executive Terminal of HKBAC will be
expanded four times to 4,800m² and a new building will be added to
provide more customer facilities, including enhanced Customs,
Immigration and Quarantine (CIQ) facilities and a canopy for
passengers at the apron.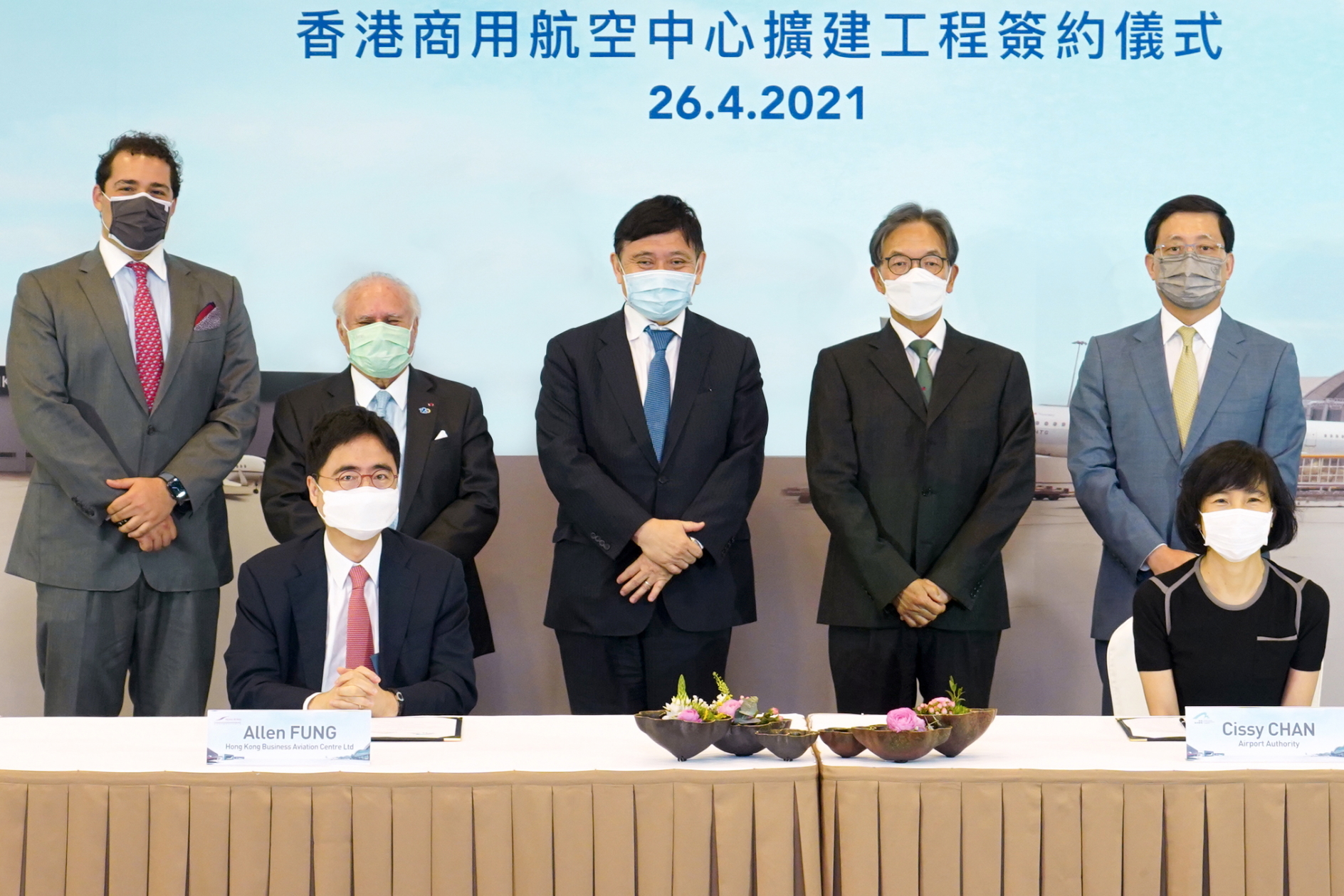 Other existing facilities, including the
passenger lounge, air crew facilities and VIP lounge will also be
enhanced.
Upon completion of the expansion in 2025, the annual
handling capacity of business aircraft flight movement at the
HKBAC will be doubled.
Mr Jack So, Chairman of the Hong Kong Airport
Authority, said, "The HKBAC expansion plan will help
further attract global businesses to set up regional headquarters
and offices in Hong Kong, taking advantage of HKIA's unique
geographical location and connectivity that enables business
executives to reach major Asian markets within five hours."
Hong Kong is one of the most preferred bases for business aircraft in the region. In recognition of
its excellent executive aviation support facility, the HKBAC has
been voted the Best Asian Fixed-based Operator in Professional
Pilot's PRASE Survey for 14 consecutive years.
See latest

Travel Industry News,
Video
Interviews,
Podcasts
and other
news regarding:

COVID19,

HKIA,

Hong Kong,

Business Jets,

Corporate Jets.
Source link