(08 Apr 2021)
Etihad Airways has launched scheduled flights between
Abu Dhabi and Ben Gurion International Airport (TLV) in Tel Aviv.
Israel has also been added to Abu Dhabi's 'green
list', giving quarantine-free travel for visitors arriving in Abu
Dhabi.
Etihad will initially offer two flights per week
between the two cities operated with Boeing 787-9 Dreamliner
aircraft configured in two classes, with
28 Business Class seats and 262 Economy Class seats.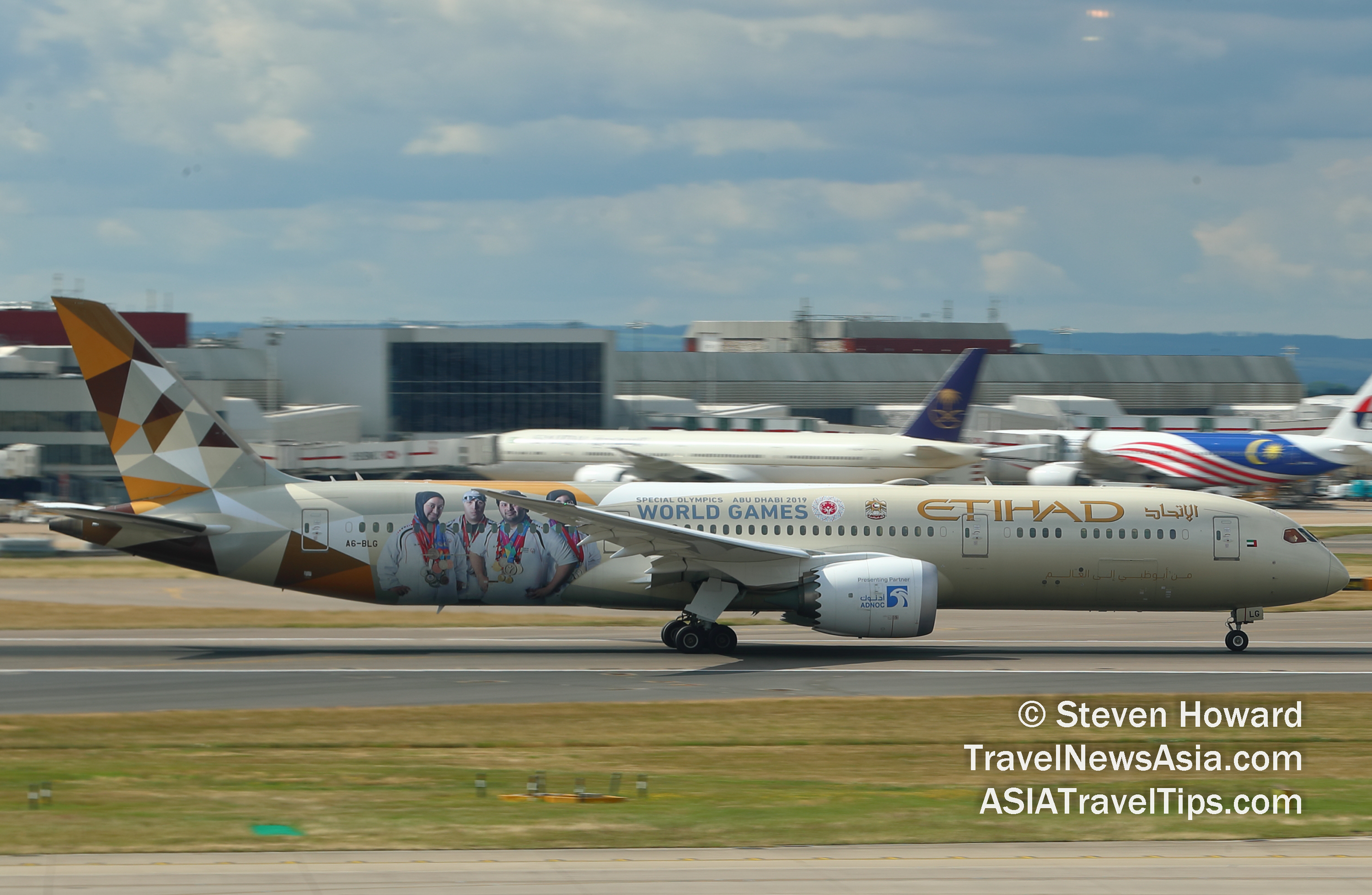 The Dreamliner
features Etihad's e-box entertainment system and inflight wi-fly connectivity network.
Tony Douglas, Group Chief Executive Officer,
Etihad Aviation Group, said, "Last year, we witnessed the UAE and
Israel make history when signing the Abraham Accords, and we are
tremendously excited about the opportunities this poses to Etihad,
and our home Abu Dhabi."
There is significant travel demand anticipated
between Israel and the UAE and beyond, for both business and
leisure travel purposes. This is bolstered by the fact that Israel
and the UAE boast two of the highest vaccination rates in the
world, giving potential for a vaccine corridor to further ease
travel between the two destinations.
Etihad and the national carrier of Israel, EL AL,
are continuing preparations for wide-ranging cooperation on the
route, and beyond. The two airlines signed a Memorandum of
Understanding in November 2020 covering codeshare on each other's
operations, a frequent flyer tie-up and cooperation in cargo,
training and maintenance services.
See latest

Travel Industry News,
Video
Interviews,
Podcasts
and other
news regarding:

COVID19,

Etihad,

Abu Dhabi,

Tel Aviv,

Israel,

El Al.
Source link