(05 May 2021)
Etihad Airways has become one of the first airlines in
the world to partner an esports team.
The national airline of the UAE has sponsored the World Champion Esports team,
Team Nigma.
The deal follows news that the team
will be relocating to Abu Dhabi, under their partnership with AD
Gaming. The collaborative initiative pioneered by twofour54 Abu
Dhabi, aggregates the emirate's drive to build a thriving gaming
and esports ecosystem in the region.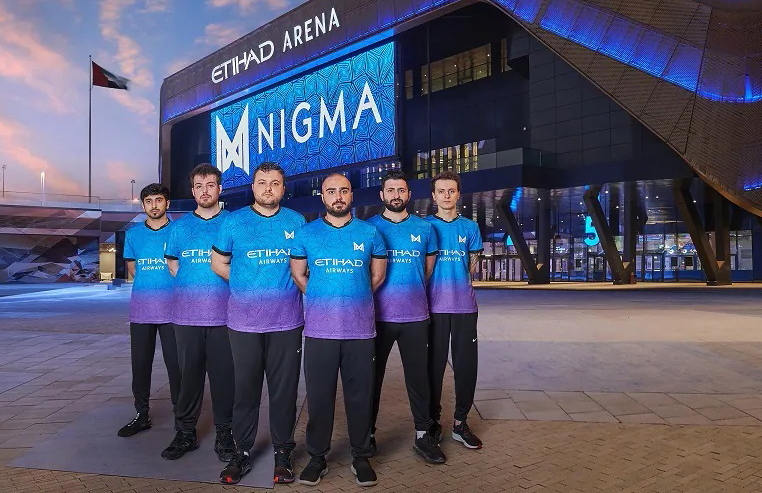 Mohamed Morad, Co-Founder of Team Nigma, said, "As
a kid I dreamt of becoming a pilot so partnering up with my favourite airline is special on both a personal and a professional
level. When competing on the highest level, our team and
staff constantly need to travel around the world to face the top Dota 2 teams and the immense resources and expertise Etihad
Airways will provide us, are going to help our players and staff
reach new levels."
For the next five years, Team Nigma's home will be
Abu Dhabi's Yas Island, where they will use a dedicated training
facility.
The team's support staff of coaches, analysts and
content creators will also be based at the new gaming hub located
at twofour54's Yas Creative Hub, which is set to open in Q4 of
this year.
Amina Taher, Vice President Brand, Marketing and
Sponsorships at Etihad Airways, said: "The gaming industry is
rapidly gaining prominence, and in line with Abu Dhabi's
investment in the industry, Etihad is proud to lead the way and be
the first major global airline to partner with an esports team.
This is another proof point of our industry leading approach to
sports sponsorships. Etihad is renowned for partnering with
world-class sports teams and events, from Manchester City Football
Club to the Formula 1 Etihad Airways Abu Dhabi Grand Prix. We see
the value in sports-based sponsorships which unite and engage with
communities, and we look forward to what the future holds with
Team Nigma."
See latest

Travel Industry News,
Video
Interviews,
Podcasts
and other
news regarding:

COVID19,

Etihad,

Abu Dhabi,

esport,

Sport Tourism.
Source link