(23 May 2021)
Embraer has delivered the 600th Phenom 300 series
business jet to Superior Capital Holdings, LLC based in
Fayetteville, Arkansas.
The aircraft will be used to support the company's
business operations throughout the U.S.
The aircraft delivered is the Phenom 300E, the newest enhanced iteration of the jet.
The Phenom 300E
is capable of reaching Mach 0.80 and has a five-occupant range of 2,010 nautical miles
(3,724 km) with NBAA IFR reserves. The Phenom 300E also features 4G connectivity via Gogo AVANCE L5.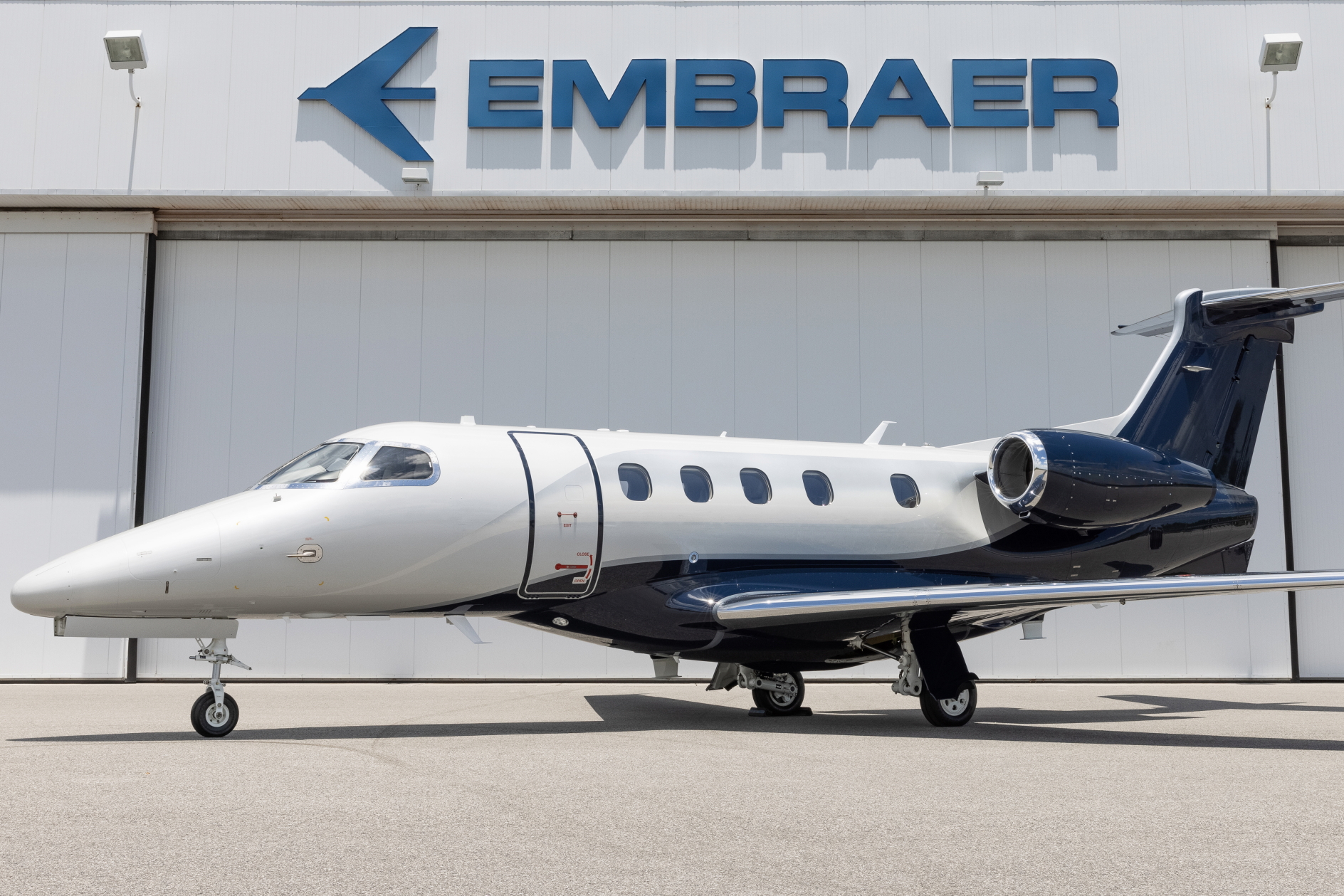 "We are honored to reach this milestone as the
popularity and continued success of the Phenom 300 series is a
direct reflection of our commitment to providing the ultimate
customer experience in business aviation," said Michael Amalfitano,
President & CEO, Embraer Executive Jets. "This best-in-class
aircraft continues to outperform in the light jet segment with its
speed, range, comfort, and technology solidifying the Phenom 300
series global leadership position in the industry."
Superior Capital Holdings previously operated
a single engine turboprop but after experiencing a flight in the
Phenom 300, decided the aircraft was the best choice for their
business. The customer, a first-time jet buyer, upgraded based on
the need for enhanced cabin comfort and increased speed, as many of their trips involve routes over
1,000 nautical miles.
Originally launched in 2005, the Phenom 300 series
is today in operation in more than 35 countries and has accumulated more
than 1.2 million flight hours.
See latest

Travel Industry News,
Video
Interviews,
Podcasts
and other
news regarding:

COVID19,

Embraer,

P300E,

Phenom.
Source link