(23 Apr 2021)
Embraer has completed the first conversion in Brazil
of a Legacy 450 to a Praetor 500 jet, and delivered the aircraft to an undisclosed
customer.
The conversion was performed at Embraer's Service
Center in Sorocaba, Brazil.
With this delivery, Embraer has converted
a total of 20 Legacy 450s into Praetor 500s in Europe, North
America and now in Brazil.
In order to bridge the gap
between the Legacy 450's 2,904 nm range and the Praetor 500's
range of 3,340 nautical miles (6,186 km) with four passengers and
NBAA IFR Reserves,
several key modifications were made.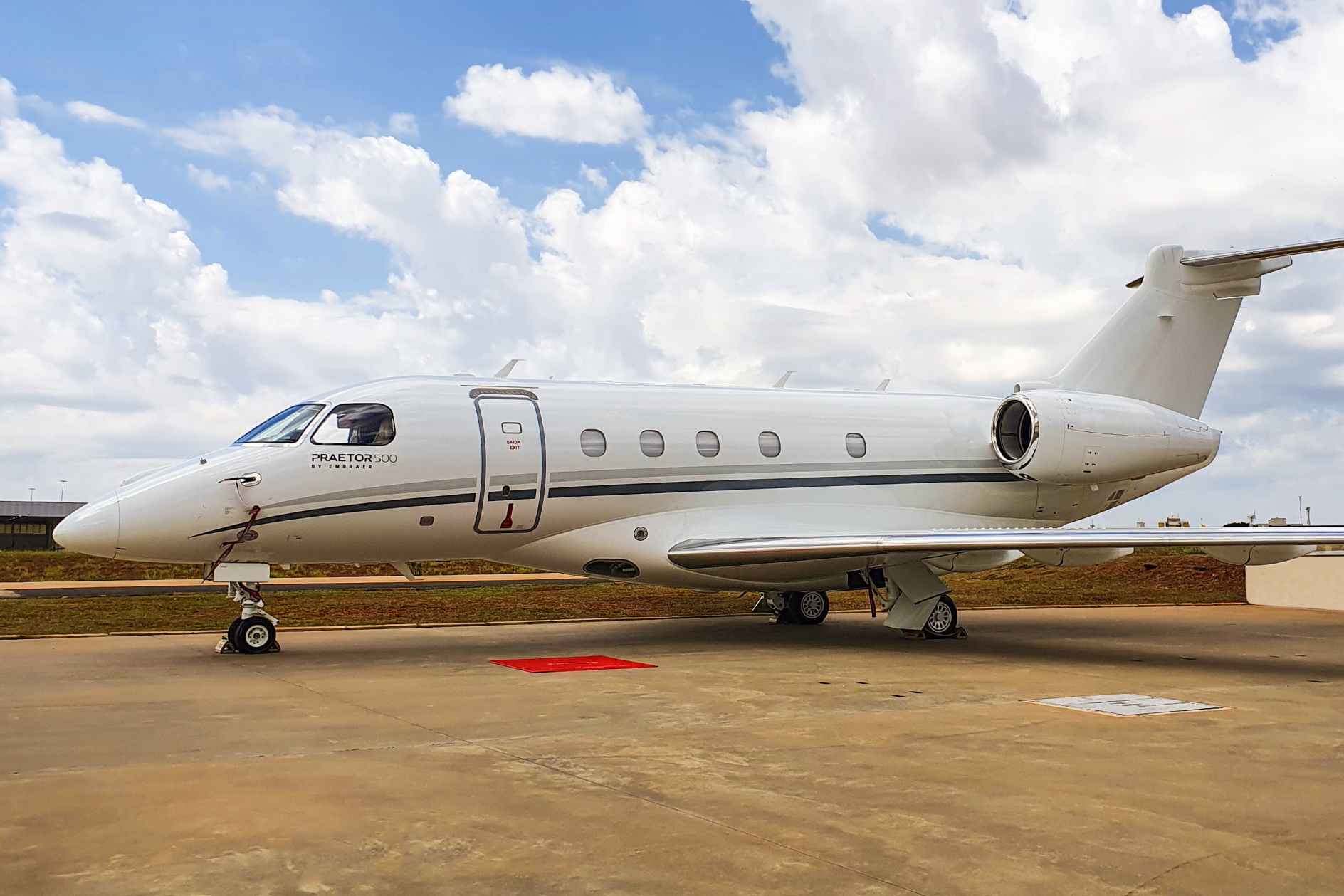 The level-sensing wiring in the fuel tanks was
replaced, the over-wing gravity fueling ports were moved outboard,
the fuel-measurement system was relocated, and the wing ribs were
reinforced to hold additional weight.
Those adjustments entailed
updates to the flight control systems, including a new avionics
load for the acclaimed Collins Aerospace Pro Line Fusion flight
deck.
Most noticeably, the iconic, swept winglets of the
Praetor were installed, while the placards and logos were replaced
to officially convert the Legacy 450 into a Praetor 500.
With the
Praetor 500 comes an impressive blend of technology, comfort, and
performance. In terms of technology, the Praetor 500 features E2VS ― a head-up display that combines synthetic
and enhanced vision. It is also the only midsize business jet with
full fly-by-wire flight controls and turbulence reduction
capability.
See also:


What is the IATA Travel Pass, and what does it mean for
travellers, airlines and the global travel industry? Exclusive
video interview with Vinoop Goel.
See latest

Travel Industry News,
Video
Interviews,
Podcasts
and other
news regarding:

COVID19,

Embraer,

Brazil,

Legacy,

Praetor.
Source link