(04 May 2021)
Delta Air Lines has signed a new global distribution
agreement with Sabre.
The agreement is expected to transform the way
travel partners do business, and ensures Sabre-connected travel
buyers will continue to have access to Delta's content globally
while enabling Delta to continue to extend its reach with Sabre's
valuable network of global travel buyers.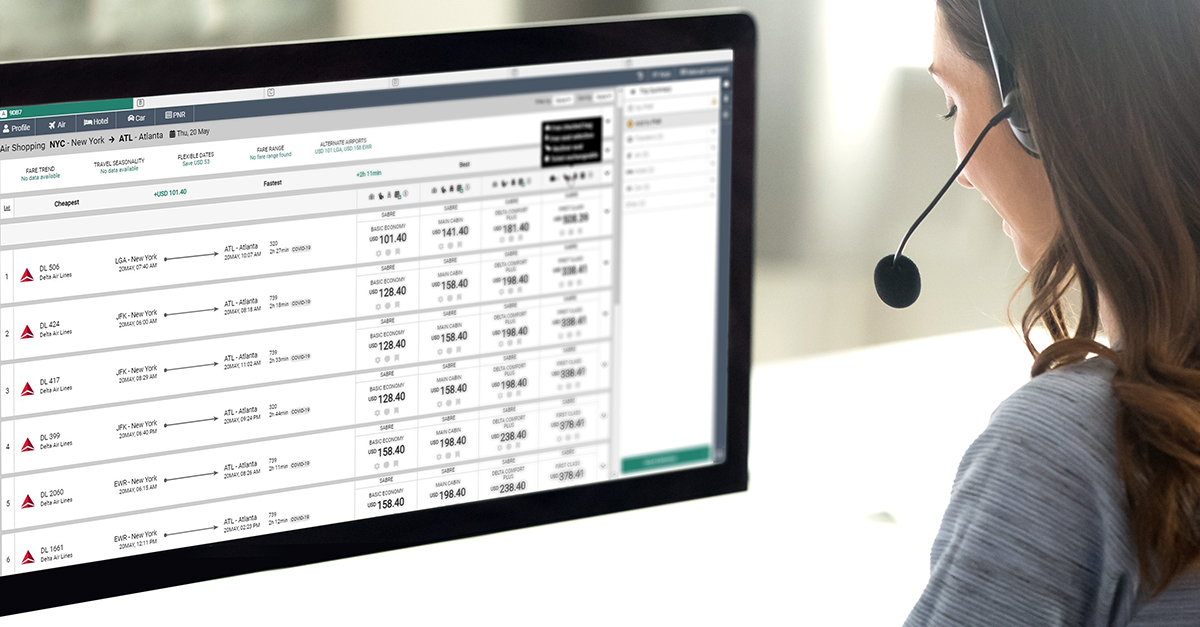 "Our vision is to shift the mindset of the entire
ecosystem toward modern retailing, selling customers what they
want, where they want it and how they want it across all
channels," said Jeff Lobl, managing director of global
distribution for Delta Air Lines. "We are grateful to Sabre for
their innovative and pioneering spirit in taking this journey with
Delta and establishing a new and exciting path forward for
third-party distribution."
The New Airline Storefront, developed by Sabre in
collaboration with Delta, CWT and other partners,
is now fully available in Sabre Red 360 and provides digital
"shelves" that better organize an airline's offerings in a side-by-side display to enhance the traveler's shopping experience,
driving value for both sellers and buyers across the travel
ecosystem.
"Sabre is on a journey to create a new marketplace
for personalized travel. Technology innovation combined with
collaborative partnerships are key to realizing our vision," said
Wade Jones, chief product officer of Sabre Travel Solutions. "This
new agreement is one example of that partnership philosophy, and
our innovation to transform our storefront experience reinforces
this by ensuring Delta and Sabre's mutual customers can shop with
confidence and see the value of the offerings available to them."
See also:


NDC – Exclusive Interview with Kathy Morgan of Sabre Travel
Solutions.
See latest

Travel Industry News,
Video
Interviews,
Podcasts
and other
news regarding:

COVID19,

Sabre,

Delta,

Distribution.
Source link