(24 Mar 2021)
China Airlines has reported a consolidated
operating revenue of TWD 115.25 billion (approximately US$4
billion), a consolidated operating
profit of TWD 2.184 billion, a consolidated pretax loss of TWD 654
million, a consolidated net loss of TWD 280 million, and TWD 140
million in net income attributable to owners of the company.
Earnings per share (EPS) was TWD 0.03, up TWD 0.25 compared to the
TWD 0.22 loss per share over the same period last year.
COVID19-related border
restrictions and strict quarantine measures resulted in a drastic
drop in the number of travelers and widespread flight
cancellations. The global pandemic also showed no signs of abating
in the fourth quarter with Taiwan tightening restrictions again in
response to new strains of COVID19, reducing passenger demand
even further. As a result, 2020 passenger revenue was reduced by
76.93% compared to 2019.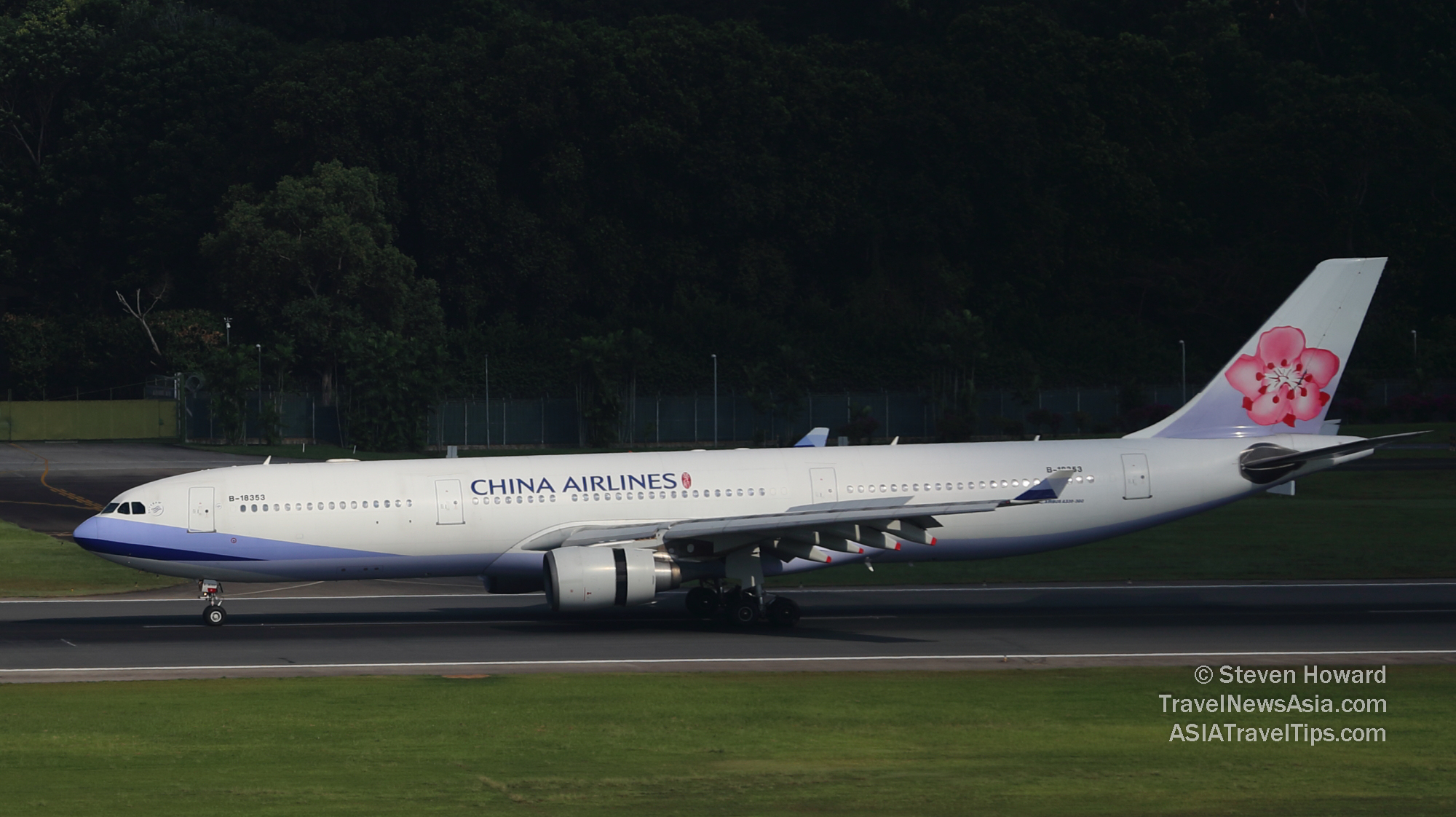 In the cargo business, the global
supply of cargo slots was significantly reduced due to canceled
passenger flights. China Airlines adapted to the imbalance in
supply and demand by using its eighteen Boeing 747 freighters and the newly
introduced Boeing 777 freighters to maximize cargo revenues. In the
fourth quarter, the airline took advantage of the traditional peak season
and hit a new record for single-quarter cargo revenue. As a
result, 2020 cargo revenue was up 87.06% compared to 2019.
Opportunities offered by
the transfer of sea freight should continue to generate steady
demand in the air transport market in the first half of the year. This along with steady growth in the stay-at-home economy,
e-commerce and related communications equipment will see China
Airlines continue to optimize its freighter routes to the central
US and the US east coast.
The business will be expanded by adding more
services to increase the supply of cargo slots. The airline is planning
to increase services on European routes, whilst stopovers in Delhi and
Mumbai will also be used to tap into India's market potential and
boost revenue. In Asia, new freighter destinations such as Ningbo
and Tianjin in China are now also in the planning stages.
China Airlines is
continuing to optimize its fleet and a total of 21 freighters will
be available to the airline this year, including three 777F and the existing
eighteen 747F.
As for passenger aircraft, deliveries of the new
Airbus A321neo passenger aircraft are scheduled to commence this year.
The more fuel-efficient new aircraft types will reduce carbon
emissions, improve service quality, and reduce unit cost. They
will also help to improve route margins.
See latest

Travel Industry News,
Video
Interviews,
Podcasts
and other
news regarding:

COVID19,

China Airlines,

Taiwan.
Source link