(06 Apr 2021)
Changi Airport in Singapore has launched the Safe
Travel Concierge (STC).
The app lets passengers book their on-arrival
COVID19 Polymerase Chain Reaction (PCR) test and check that they
have completed all pre-travel requirements for a safe and smooth
entry into Singapore.
After registering for
an STC account, passengers need to add their upcoming trips.
Depending on their profile and trip details, they will be shown a customised list of pre-travel requirements to complete before
flying to Singapore.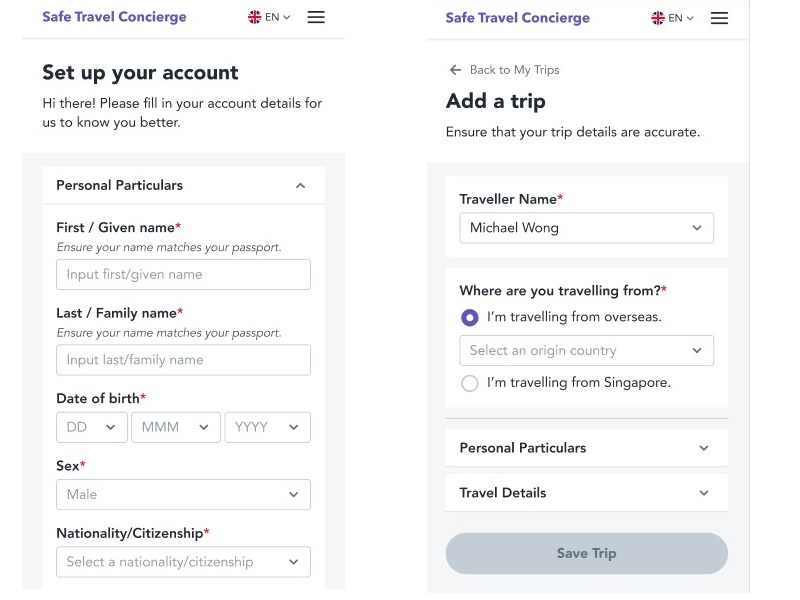 Besides booking their on-arrival PCR test,
passengers can also access services such as the Immigration and
Checkpoints Authority's electronic Arrival Card and Health
Declaration form through STC.
Passengers can also stay updated
with the latest COVID19 news with the portal.
Mr Jayson Goh, Changi Airport Group's Managing
Director for Airport Operations Management, said, "As we
prepare for the reopening of international borders, Changi Airport
continues to innovate and leverage technology to ensure a safe and
pleasant traveller experience for our passengers. With the support
of the Singapore Tourism Board, we first trialed the STC prototype
at TravelRevive, the first hybrid tradeshow in Singapore. We are
glad to launch it today for all passengers and encourage them to
use it for a smoother experience at Changi Airport."
Passengers can register for an STC account
Changi's website

here. Registration is free.
See also:


What is the IATA Travel Pass and what does it mean to
travellers and the global travel industry? Exclusive interview
with Vinoop Goel.
See latest

Travel Industry News,
Video
Interviews,
Podcasts
and other
news regarding:

COVID19,

Singapore,

Changi.
Source link