(19 May 2021)
Capital One has partnered with Plaza Premium for
an airport lounge at Dallas-Fort Worth Airport (DFW).
The Capital One-branded airport lounge is
scheduled to open later this year in DFW's Terminal D
(International Departures), which recorded more than 70 million
passengers in 2019.
Capital One will leverage Plaza Premium's
award-winning expertise in airport lounges including space and
experience design, product development, pricing strategy, food and
beverage concepts, premium customer service and lounge operations.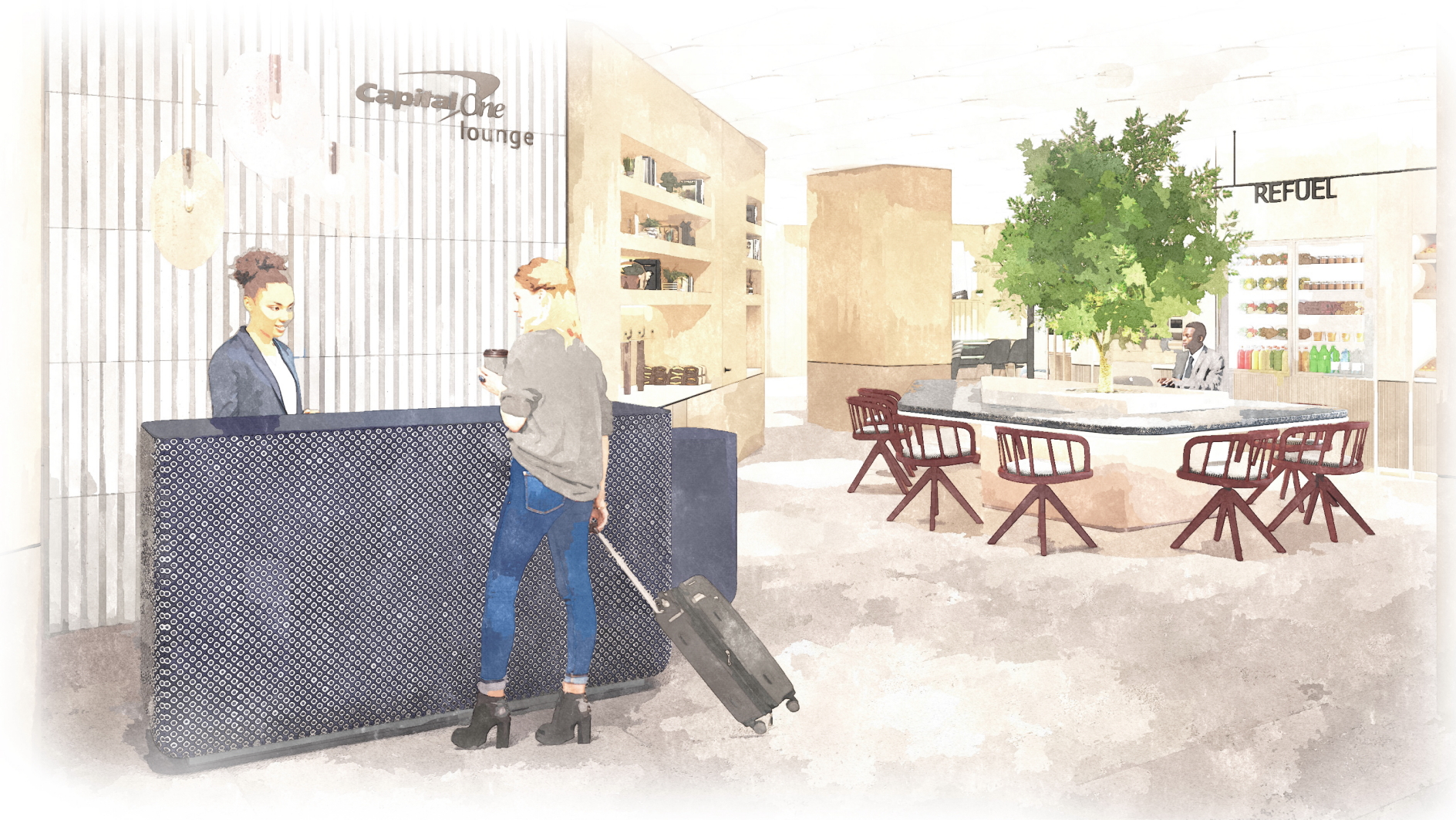 "As travel demand is slowly resuming, we are
grateful to be trusted by Capital One to establish the future of
travel together, as well as expanding our world-class airport
hospitality service to travellers not just in the US, but also
around the world," said Bora Isbulan, Chief Commercial Officer of Plaza Premium Group.
"With Plaza Premium Group's 22 years of expertise in building
world-class lounge experience, we are confident in developing a
comforting, memorable and seamless airport experience that
delights Capital One's customers and serves travellers evolving
needs and expectations."
The new Capital One Lounge will feature:
– A thoughtfully designed and industry-leading
grab & go food section featuring curated menus by local, up &
coming chefs, healthy selections made with regionally sourced
ingredients and sustainable packaging that will make "sad salads"
a thing of the past.
– For travellers with more time to spare, a
restaurant-quality in-lounge dining experience with unique touches
like craft cocktails on tap, local beers, and regional wines.o
Wellness-focused amenities to recharge, relax or a little bit of
both with a cycling and yoga room, relaxation rooms, nursing
rooms, and shower suites with luxury bath amenities.
– All in all, a safe and welcoming environment for
our customers as they start to travel again and will be
implementing COVID-conscious cleaning protocols and standards
within our lounges.
"When designing the new Capital One Lounges, we
talked to customers and industry experts to understand what works
and what doesn't in the current travel environment, and sought to
create something different for travelers," said Jenn Scheurich,
Senior Director and Head of the Lounge Program at Capital One.
"We're thrilled to be partnering with Plaza Premium Group and look
forward to tapping into their expertise in this space to deliver a
best-in-class experience."
See latest

Travel Industry News,
Video
Interviews,
Podcasts
and other
news regarding:

COVID19,

Plaza Premium,

Lounges,

Capital One,

DFW,

Dallas.
Source link