(30 Mar 2021)
Bombardier has delivered the 50th
Global 7500 aircraft.
The milestone 50th delivery of the Global 7500
business jet follows a successful 2020 for the Canadian company,
with Bombardier delivering 35 such aircraft during the year,
including a record 16 deliveries in Q4 alone.
Since its entry-into-service at the end of 2018, the Global
7500 business jet has recorded a dispatch
reliability rate of 99.7% in-service and has completed various
key speed records and challenging flights, including the longest
city-pair flown by a purpose-built business aircraft, connecting
Sydney and Detroit non-stop.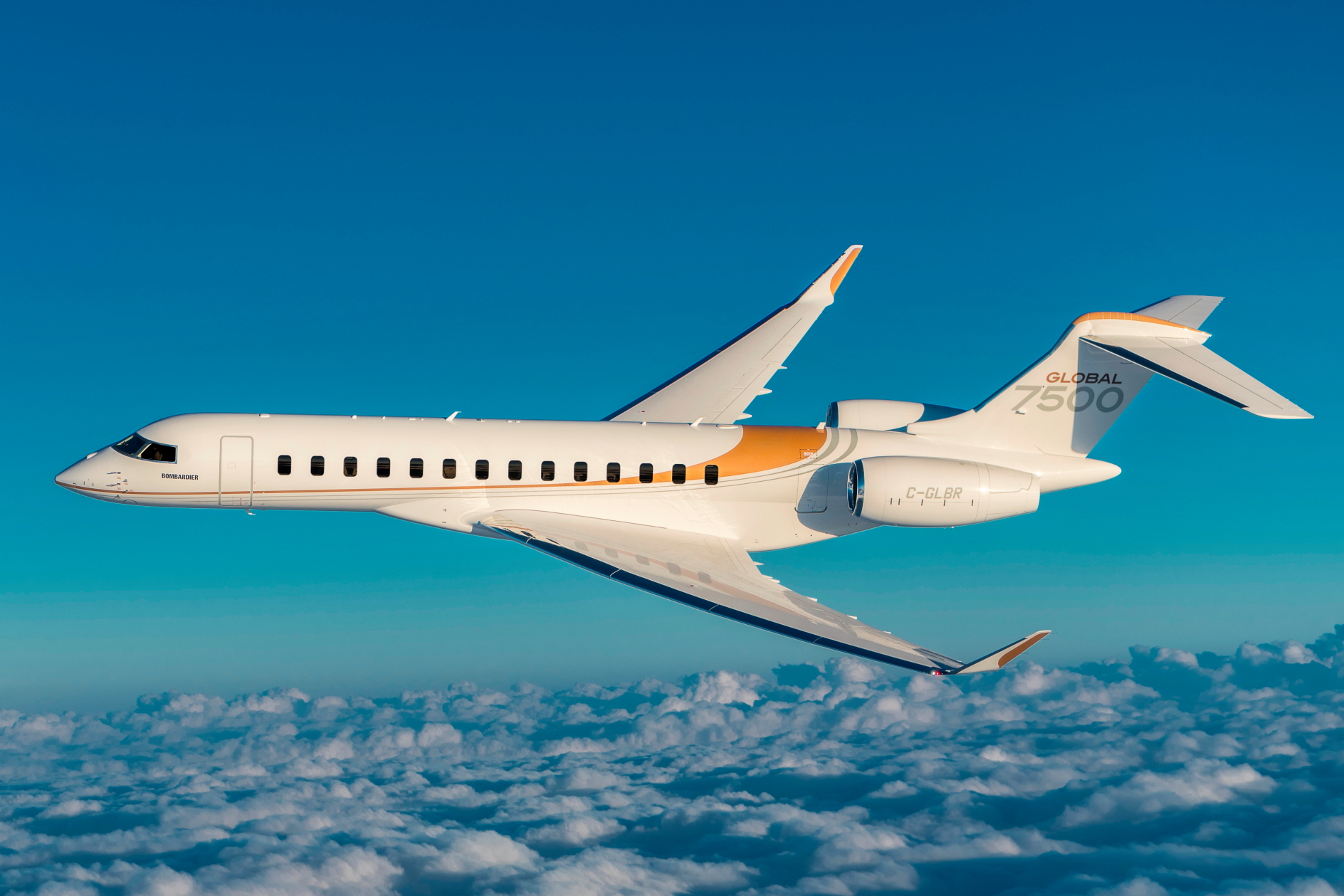 The Global 7500 features four distinct living
spaces plus a dedicated crew rest area and with a range of 7,700 nautical miles (14,260
km) at M 0.85, it can fly eight passengers non-stop from New York
to Hong Kong, and Singapore to San Francisco.
"The Global 7500 aircraft is unrivalled in the
market," said Éric Martel, President and Chief Executive Officer,
Bombardier. "It provides an unmatched combination of speed, range,
comfort and reliability, making it both the industry flagship and
a key driver of our growth strategy. As we mark this delivery
milestone, I want to recognize and thank the many talented
employees who supported the development and launch of this
aircraft, as well as those currently working on the program and
supporting our customers in the field. The world-class calibre of
workmanship and technology found in each aircraft continues to
drive strong market demand and industry-wide recognition."
See latest

Travel Industry News,
Video
Interviews,
Podcasts
and other
news regarding:

COVID19,

Bombardier,

Global 7500.
Source link