(11 May 2021)
American Airlines has partnered with Shinola and D.S.
& Durga to introduce new onboard amenity kits for premium cabin
customers.
The new amenity kits, pouches of personal care
items wrapped in sustainable packaging that American provides on
long-haul international and transcontinental flights.
The First kit (pictured) includes socks, eye mask,
lip balm, hand & body lotion, earplugs, dental kit, mouthwash,
tissues and a pen.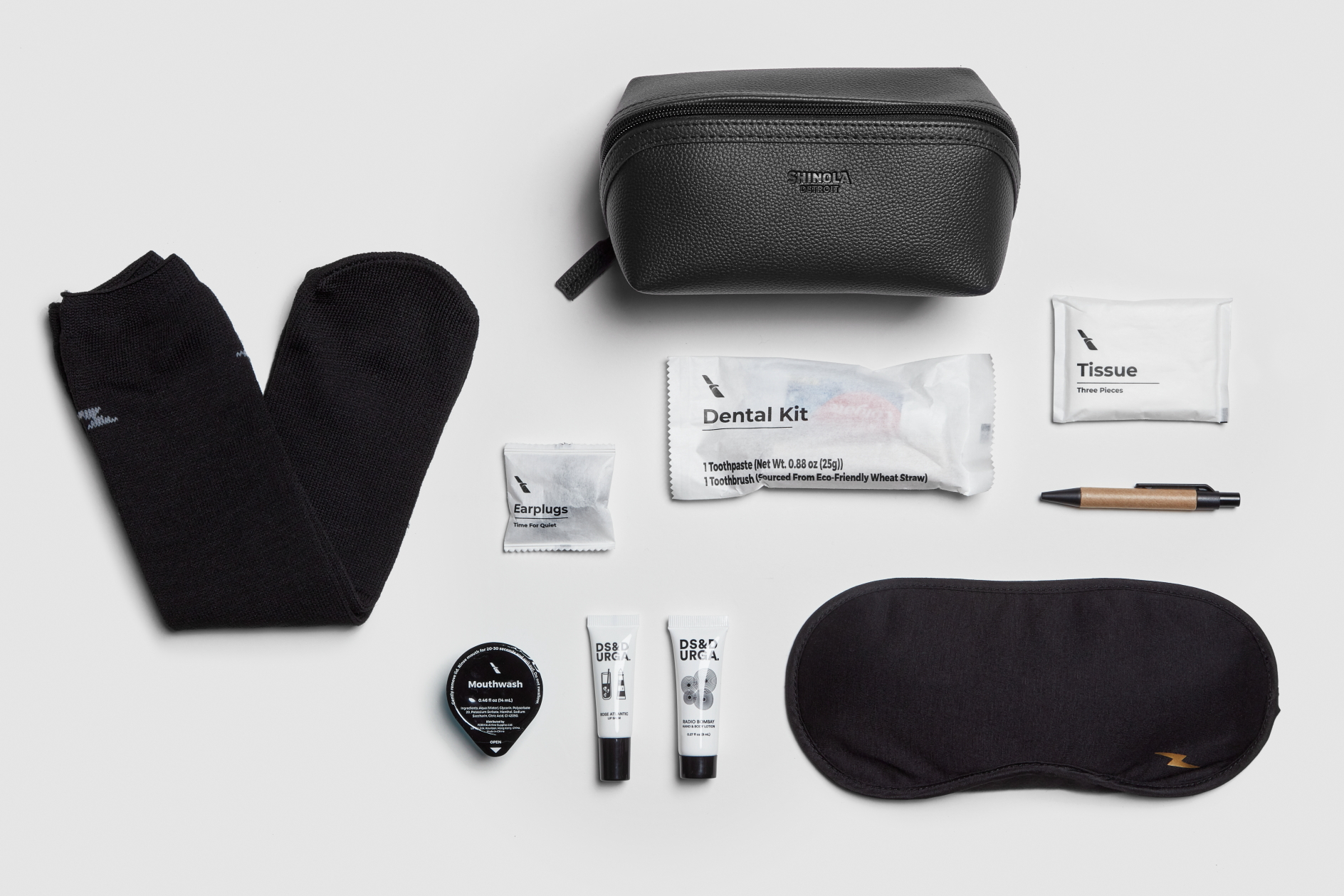 The kits are being launched on flights operating
between the United States and London (LHR), including to LHR from
Dallas-Fort Worth (DFW); Miami (MIA); Chicago (ORD); Los Angeles
(LAX); Charlotte, North Carolina (CLT); New York City (JFK);
Philadelphia (PHL); and Seattle (SEA).
The kits will roll out across other long-haul
international and transcontinental flights throughout the summer.
"American often seeks brands that are rooted in
creativity, especially those that celebrate travel before, during
and after the actual journey," said Clarissa Sebastian, Managing
Director of Premium Customer Experience and Onboard Products.
"D.S. & Durga and Shinola underscore what we value in our partners
at American — the ability to inspire connection with people or
places that matter and experiences that enrich us."
See latest

Travel Industry News,
Video
Interviews,
Podcasts
and other
news regarding:

COVID19,

Amenity Kits,

American.
Source link